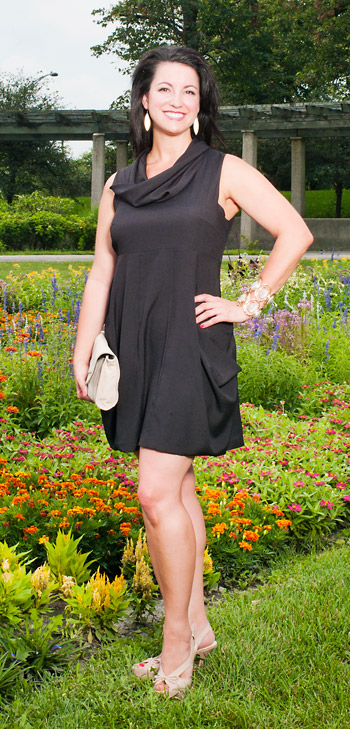 Number of years in real estate: 12
Describe your look: Classy and comfortable.
What do you consider a "fashion don't"? Twin sweater-sets.
What is your favorite piece of clothing and why? Anything black!
What do you consider a must-have accessory? A great pair of peep-toe shoes.
What is a fashion crime you have committed in the past? I wore too many twin sweater-sets.
Where are your favorite places to shop? Bloomingdale's, Nordstrom and Cinnamon Boutique in Roscoe Villiage.
What, besides your wardrobe, completes your look? A fresh mani/pedi.
Clutch-BCBG
Shoes-Guess
Dress-Kensie
Bracelet-BCBG
Earrings-Cinnamon Boutique