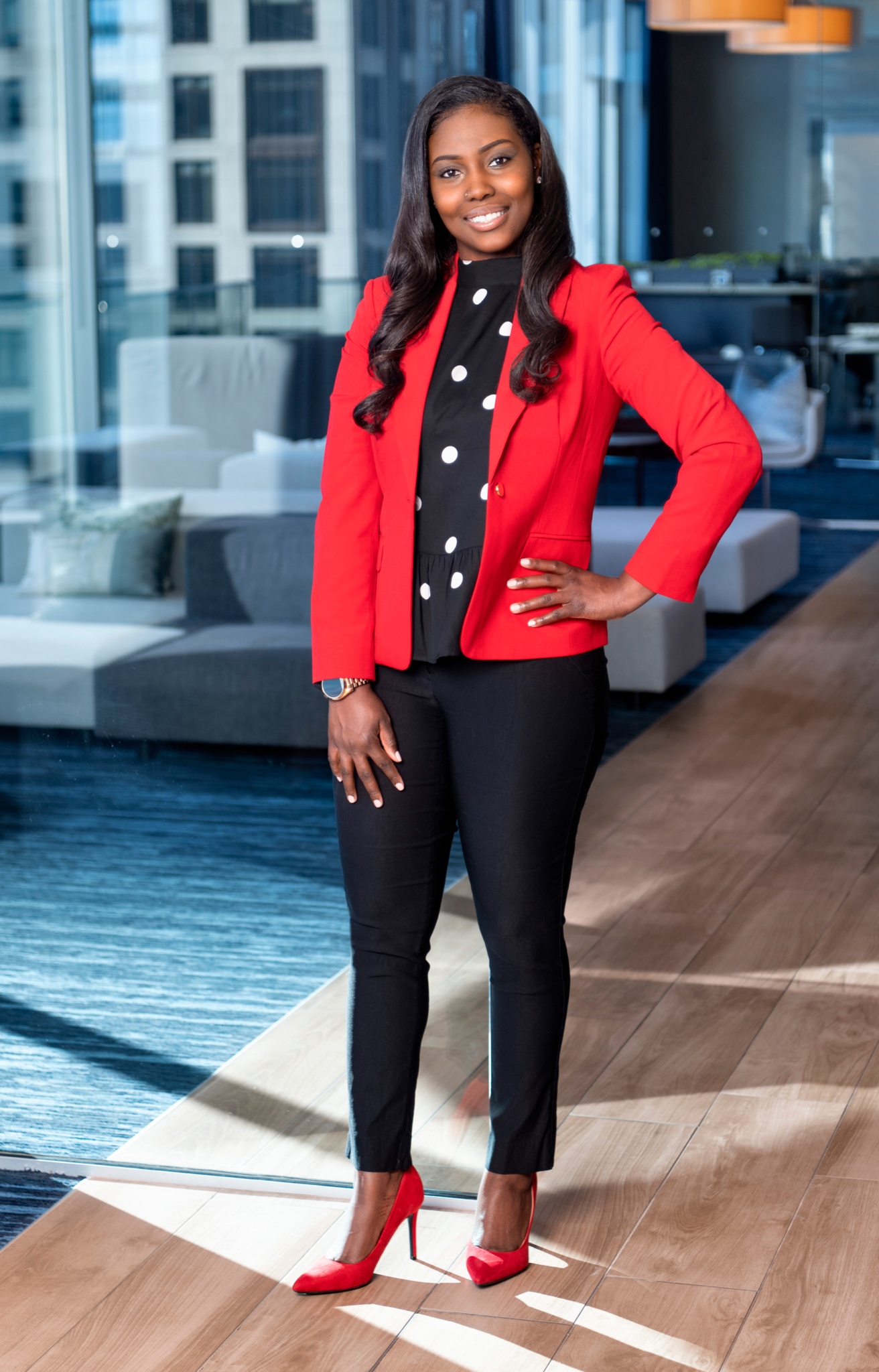 Number of years in real estate: Two
Describe your look: My look is very pretty but also professional. I love to play with different colors and patterns when I dress up.
What do you consider a "fashion don't"? I see a lot of agents who only wear the typical black and blue suits or dress clothes. I think your outfit should show more of your personality.
What style has come back into fashion that you think shouldn't have? I think we should have left suits with prints on them in the past. I love a solid color suit with a nice shoe and belt.
What item of clothing gets you the most compliments? I always get compliments on my shoes and shirts.
What fashion accessory do you feel naked without? I can't leave the house without a pair of earrings. It's just something about earrings that make not only your face and hair pop but bring your entire outfit together.
Who is your style icon? I've always been a fan of the style of Fran Drescher, who starred on the show "The Nanny." I love how she played with different colors and patterns when putting her outfits together.
What decade or time period had the best fashion? I think the '90s had the best fashion trends.
What's the most expensive or meaningful accessory or piece of clothing you've ever acquired? Do you still have it? The most expensive pieces I have is a Gucci purse and watch. I've had both of them for about three years.
What item in your closet do you wear the most? I wear my SOREL boots the most.
Does your style reflect your personal brand? If so, how? Yes, my style reflects my bubbly and outgoing personality. I love dressing up and looking pretty whether I'm going to work or going out. My style shows my professionalism and my fun side at the same time.
Blazer, pants and shoes: Calvin Klein; shirt: H&M; smart watch: Michael Kors