Number of years in real estate: 3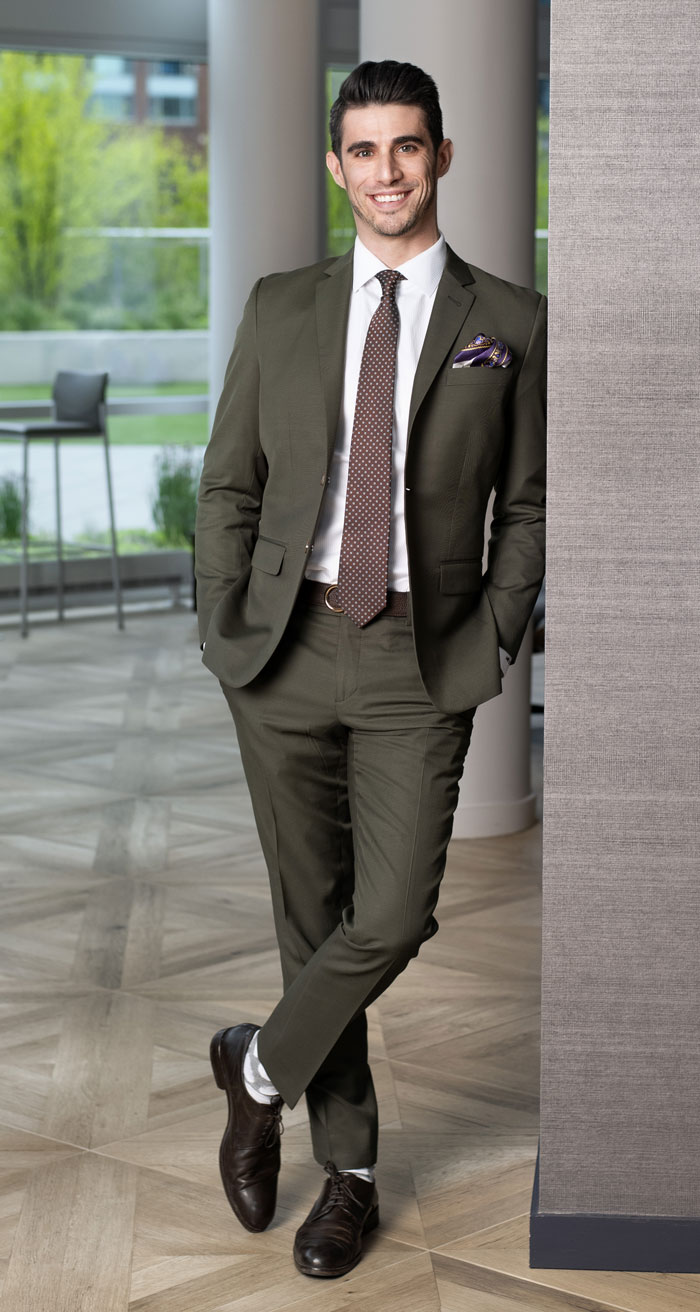 Describe your look: Bold.
What do you consider a "fashion don't"? Baggy clothes! I remember growing up when JNCO jeans and baggy sweatpants were the thing. It's 2019 — get with the times.
What is your favorite piece of clothing and why? My wedding suit. Outside of the obvious fact of it being part of the best day of my life, it gives me a little extra boost of confidence. I feel like Tiger Woods wearing red on Sunday.
What do you consider a must-have accessory? Sunglasses: A good pair of shades can make all the difference.
What is a fashion crime you have committed in the past? Velour pants… don't ask.
Where are your favorite places to shop? I get all my suits custom-made at Crown Tailor.
What, besides your wardrobe, completes your look? A fresh cut and my iPhone
What is in your bag/briefcase? I don't have either one.
My closet is full of… Suits, shoes and black V-necks
Dress to impress! Every impression you make is a representation of your brand.
Suit and shirt: custom from Crown Tailor; shoes: Hugo Boss