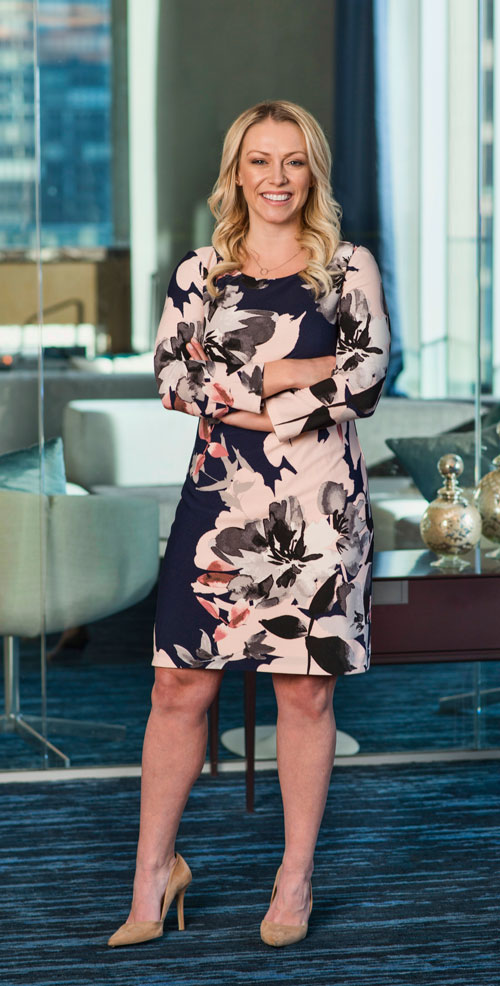 Number of years in real estate: 12
Describe your look: I don't necessarily feel that I have a look, I have what I feel is a professional wardrobe; I gravitate toward simple dresses with clean lines and a great fit.
What do you consider a "fashion don't"? It bothers me when people don't take care of their shoes. I think that's the easiest way to ruin a perfectly good outfit.
What is your favorite piece of clothing and why? Shoes. They're the perfect way to spice up any outfit.
What do you consider a must-have accessory? Nude pumps. They go with everything and they're great for every season.
What is a fashion crime you have committed in the past?
I'm petite, and I've made the mistake of wearing boots that were too tall for me, and that cuts your leg off and makes you look shorter.
Where are your favorite places to shop? My schedule does not permit me a lot of time to shop. My stylist Kim Bowman at Trunk Club understands my style and my schedule, and she ships me items at the beginning of every season.
What, besides your wardrobe, completes your look? I use minimal makeup but always have my manicure done. I feel that it helps me look polished at all times.
What is in your bag/briefcase? Lip gloss, a protein bar, my schedule for the day and, of course, my phone.
My closet is full of… Dresses. With my busy schedule, I like that I can just throw one on, pair it with a pair of nude heels and be ready to go. I don't always have time to pair a top and bottom together so I gravitate toward dresses.
Dress: Vince Camuto from Trunk Club; shoes: BCBG; diamond studs; Michael Kors handbag