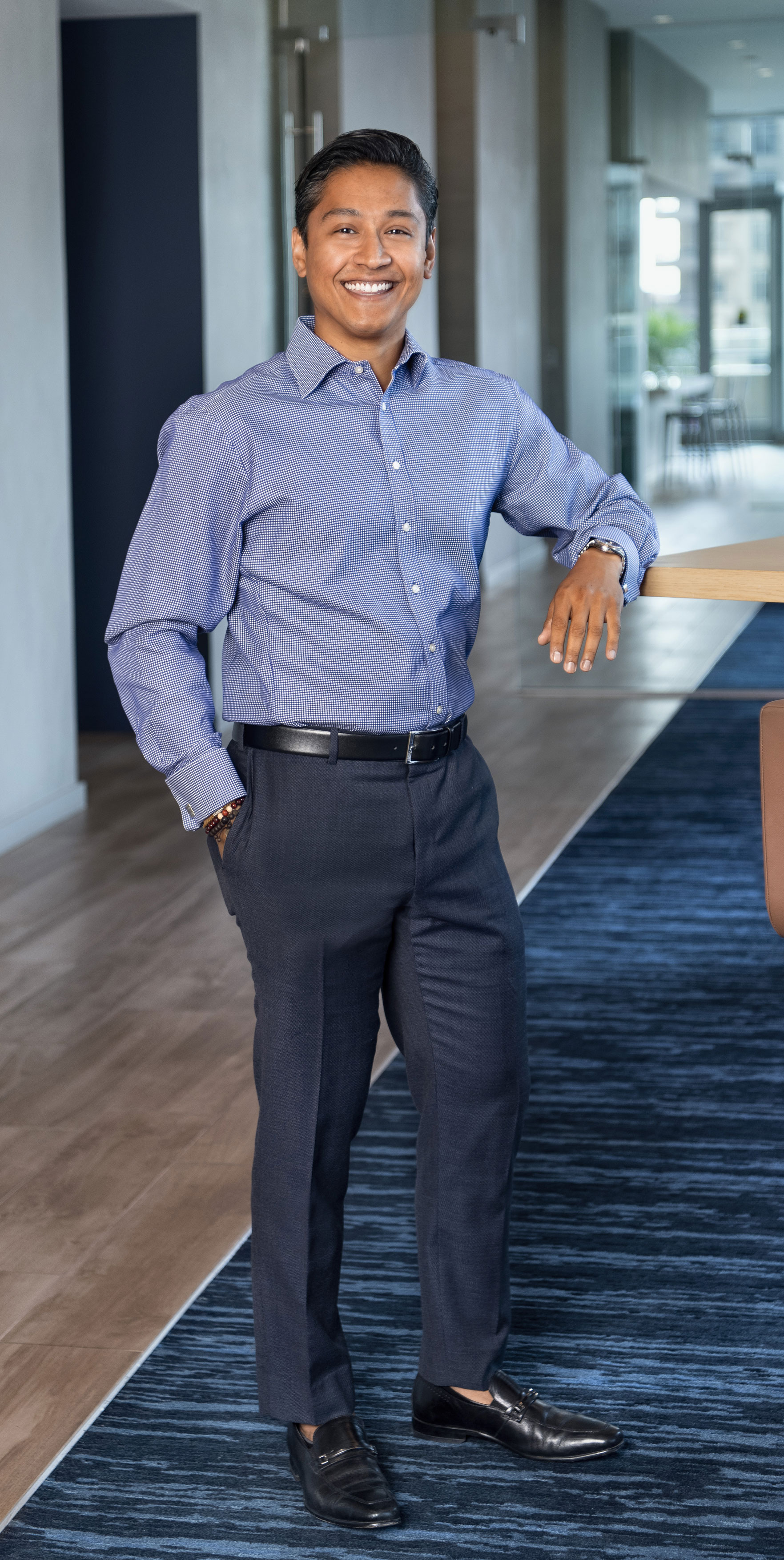 Number of years in real estate: Eight
Describe your look: Clean-cut, simple and preppy.
What do you consider a "fashion don't"? Colorful T-shirts under dress clothes, and loose clothing
What is your favorite piece of clothing and why? Dress pants — a person's style is determined by how well their pants fit them. The pants must always align with a person's body type.
What do you consider a must-have accessory? Spiritualism
What is a fashion crime you have committed in the past? Wearing a sweater with a sports jacket
Where are your favorite places to shop? Shopping — that's not a dollar-producing activity. Rather, efficient business people must have a custom clothier on call at all times.
What, besides your wardrobe, completes your look? Unique designer watches
What is in your bag/briefcase? I don't have one — my goal is to build a platform for our title company and legal practice so we can utilize artificial intelligence and the cloud to store data and documents.
My closet is full of… suits and gym attire. I love biking and yoga!
Dress shirt: Tom Ford; dress pants: Tom Ford; shoes: Hugo Boss; belt: Hugo Boss; watch: Rolex