In first half of 2015, what Chicago neighborhoods have seen the most home sales?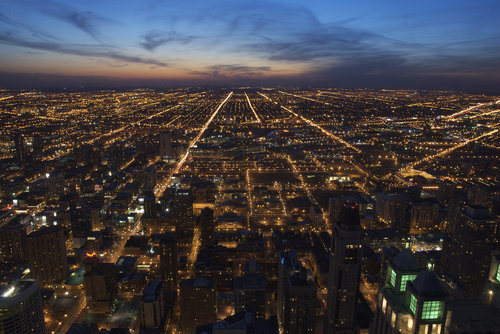 Last week, Chicago Agent reported on the top-selling suburban housing markets in the first half of 2015, and now, courtesy of the more exclusive data from Redfin, we're taking a look at the city of Chicago, and what neighborhood markets have seen the most sales activity so far this year.
First, here are the neighborhoods with the most total home sales: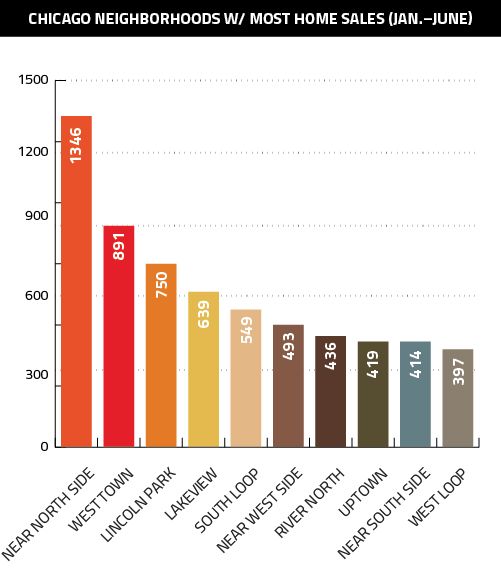 The Near North Side came in at No. 1, which is hardly surprising given that the neighborhood has led every month this year. West Town's No. 2 placing, though, represents a considerable change. The neighborhood did not even rank in our list of top-selling neighborhoods in 2014's first half, but it has arguably been the city's most competitive housing market this year, with inventory and time on market remarkably low.
Sales activity was also strong in Lincoln Park, the South Loop and Lakeview, where home sales rose 10.5, 11.8 and 30.4 percent year-over-year, respectively.
Next, here are the neighborhoods with the most single-family sales: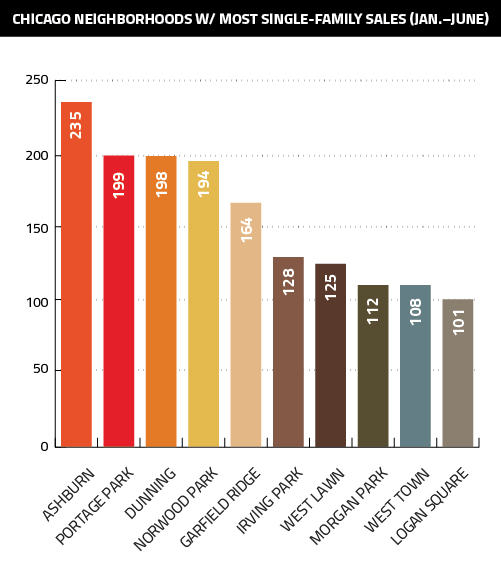 Ashburn is a common fixture atop Chicago's single-family marketplace, so it's No. 1 standing is also no surprise. Sales are up 16.9 percent in the neighborhood from where they were in 2014.
Other notable sales increases included an 11.2-percent jump in Portage Park, 16.2 percent in Dunning, 9.6 percent in Norwood Park and 21.5 percent in Garfield Ridge.
Finally, here are Chicago's top condo/townhome neighborhoods: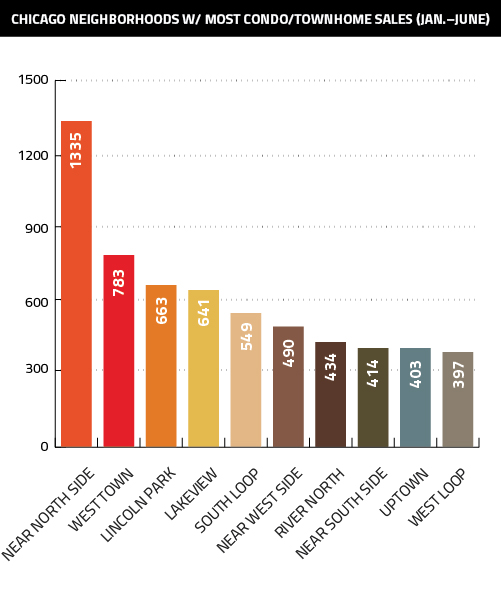 With how prominent attached sales are in Chicago, the condo/townhome rankings always closely mirror those of total home sales, and the yearly increases are consistent as well. In Lakeview, attached sales are up 36.1 percent from where they were in 2014, and in Lincoln Park, sales are up 33.7 percent. Uptown, with an 8.6 percent increase, has also seen strong activity this year.