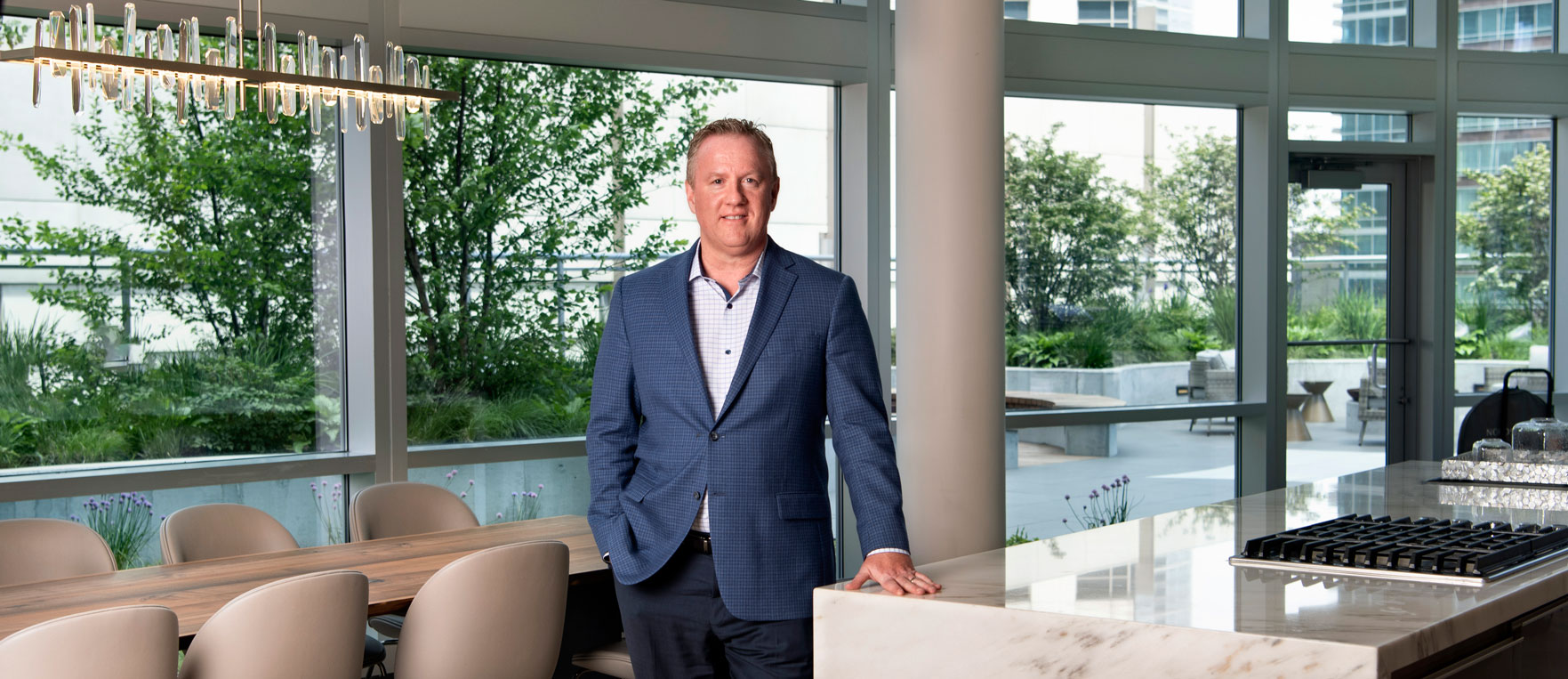 From a very early age, Tony Pigatti worked in retail and enjoyed helping customers. After earning a degree in finance from the University of Iowa, he was encouraged by his stepmother, who worked for a local savings and loan institution, to pursue a career in mortgage lending.
Now a sales manager for Wintrust, Pigatti has been in the industry for 28 years. His finance degree has given him an edge on the analytical and technical sides of the business. "Lenders have to know more than everyone else in the transaction," he says, noting he really enjoys closing the loans for which others lack the experience or skills to figure out. "My experience and exposure to various anomalies has provided me with an arsenal of tools to solve problems as they arise."
In 2017, he ranked No. 1 in customer service scores at Wintrust. He is proactive and tries to anticipate the issues that may pop up and discuss solutions. "It is very inspiring to walk people through the very personal transactions surrounding residential lending," he says. "My reputation is everything. I deliver on what I promise, without exception."
Fortunate to have had a mentor when he first started in the business, Pigatti enjoys coaching and helping to develop other loan officers as well. "I have shared my experience and knowledge with co-workers from different backgrounds and helped them develop a life-changing career," he says.
Pigatti's clients range from first-time FHA-buyers to those purchasing multimillion-dollar homes. "I meet with all my clients to explain the process, set expectations and prepare them for what is ahead," he says. "I seek to establish meaningful, professional relationships that last beyond the closing."
A patient listener and problem-solver, Pigatti does all he can to make clients feel comfortable with him and the loan process. "Several clients who have come to me after another loan officer was incapable of getting their loan closed, have shared that they wished they had come to me first," he says.
Blessed by the life this business has afforded him and his family, Pigatti is inspired most by his wife and their two children.