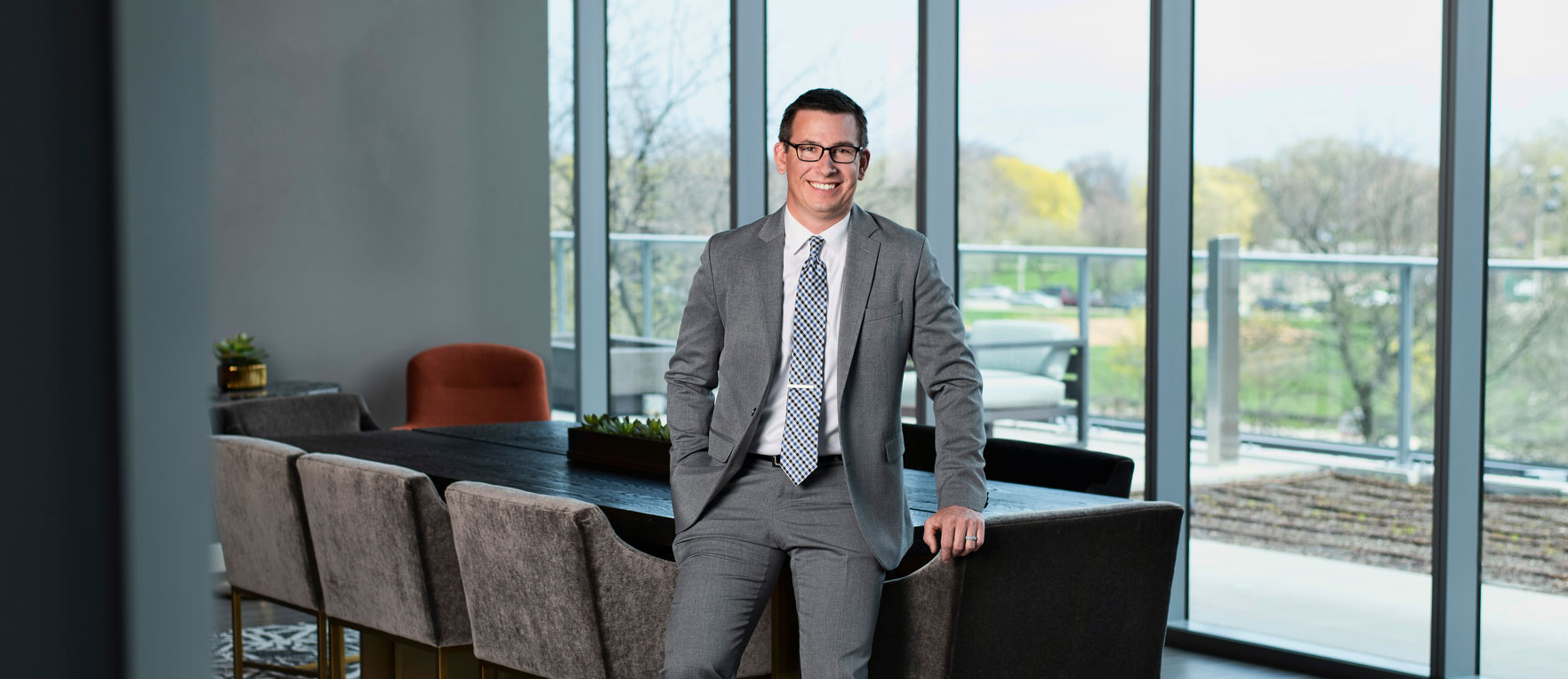 Working as a manager in the restaurant industry right out of college, Ryan Moran pondered where he might be at the age of 40 and knew he didn't want to be in that role. "Real estate had always seemed interesting to me, so I figured I'd give it a shot," says Moran.
Now managing broker and owner of Option Realty Group, Moran has been in real estate for 18 years, serving Naperville and the surrounding communities. He oversees more than 50 agents in two brokerages with three offices, along with managing his own sales transactions. Not focusing on any one particular category of clients, lately he has begun working more with sellers, investors and rehabbers. "My clients appreciate that I go the extra mile," he says. "What I view as market-ready is not always what the seller sees it as. It's not uncommon for me to work side by side with my seller clients to put the finishing touches on their homes." In order to ensure listings attain the greatest exposure, he uses video and 3D modeling, giving online visitors a compelling reason to attend showings.
Moran brings empathy and a keen understanding of the process from the client's point of view to each transaction. "Understanding why a client might be focusing on a certain point can sometimes keep a deal together," he says. "Everyone has different needs and fears. Being able to see it from their point of view can help everyone navigate to the closing table."
Moran looks back on his nearly two-decade career in real estate with pride and enthusiasm. "I've seen or been involved in nearly every situation a broker could find themselves in, both good and bad," he says. "Real estate is never dull."
An avid runner, Moran has completed 14 marathons and an Ironman Triathlon. With a huge heart, he volunteers his time at Wildlife Repair Shop, a nonprofit organization focused on rehabilitating injured animals. "I help with fundraising and social media content, as well as assisting in surgeries and nursing recovering animals back to health with the goal of being able to release them back into the wild," he says.