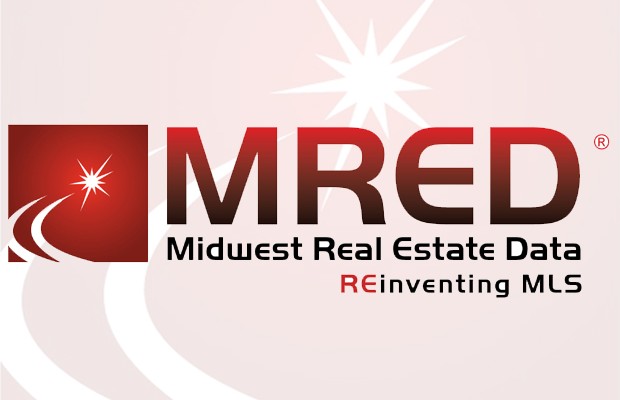 Midwest Real Estate Data (MRED) named Chicagoland industry veteran Chris Haran its chief technology officer earlier this month. Following more than a decade with Coldwell Banker, Haran left the role of vice president of field operations to pursue an opportunity with MRED that allows him to embrace his passion for developing technologies.
Having previously worked with thousands of agents in the brokerage world, Haran understands that technology has the potential to drive the fastest and most effective innovation the real estate industry has seen.
Currently, Haran is at work immersing himself in MRED's product and service offerings, focusing on what MRED can enhance and add to increase its value among a diverse group of customers. MRED strives to be the MLS of choice for all agents and brokerages by creating solutions that provide more time, business and success to subscribers.
"MRED is perfectly poised to grow as a thought leader in organized real estate, with our president and CEO, Rebecca Jensen, leading the way on initiatives like Homesnap and the BPP for more lead generation to agents without having to buy back those leads," Haran says.
Another key MRED initiative Haran credits is the Real Estate Standards Organization (RESO), which establishes consistent data fields no matter the location of business.
And lastly, the MLS Grid, which Haran states is "the universal translator for data from multiple MLS systems to help companies and vendors manage and work with just one set of data, instead of hundreds." The MLS Grid compiles data directly from MLSs to create a single data feed, unifying compliance, display and usage standards to ease the distribution process for all involved. MRED is one of the founding members of the MLS Grid and is proud to serve as the first to launch the platform, according to Jensen, who also serves as chair of the MLS Grid Board of Managers.
"Based on the latest RESO standards, the MLS Grid not only modernizes the way technologists access MLS data, but it also provides a single license agreement to govern the use of brokers' data," Jensen says. "The first major milestone of this project has finished on time, on budget and on spec. We couldn't be happier with where we're heading; this is a giant step forward for real estate technology."
Tech goals for 2018
Also on MRED's agenda for 2018 is the release of Remine, the company's first public-facing step into predictive analytics. Partnering with Remine will facilitate the leveraging of existing big data sets and change how agents find listings and buyers, eliminating the waiting time for a third-party real estate portal.
This year will also see MRED continue its dedication to the Modern MLS. Equipped with a performance engine parallel to that of a racecar, Connect MLS is currently undergoing design work to match the product's magnitude. As a leading technology partner for brokerages and their agents, MRED is committed to its research and development in the industry. A final goal MRED hopes to achieve in 2018 is the assessment of strategies around blockchain technology and artificial intelligence, and their place within MRED.
Eager to make progress and find powerful solutions, Haran embraces his new role with both experience and enthusiasm.
"I love the idea that technology should be invisible or beautiful. Coming from the brokerage world and having worked with thousands of agents, I understand how important technology is to the business, and also how much of a distraction it can be when it goes wrong. MRED will be a disruptor to the other players, new and established, servicing the technology needs of agents and brokers, and that will only mean good things for our customers," he says.