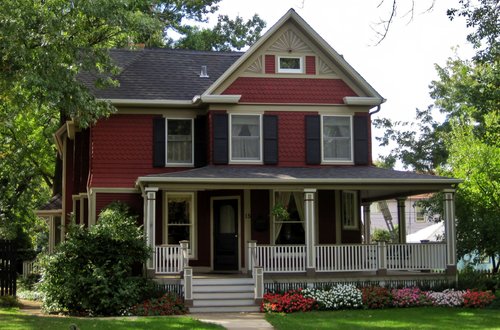 See our chart below for the top-selling suburban housing markets in Chicagoland in May, according to research from Redfin. To adjust between total home sales and the single-family/condo markets, click on the tabs.
Some important changes from April include:
Naperville sales rose 10.33 percent month-over-month, while sales in Aurora and Plainfield rose 22.17 and 16 percent, respectively.
Single-family sales in Naperville were flat, but condo/townhome sales rose 30.6 percent, and largely drove the suburb's overall sales increase.
In Aurora, single-family sales rose more aggressively, jumping 23.8 percent.
The big surprise was Oak Park, where sales rose 33.7 percent.
| Suburb | Total Home Sales |
| --- | --- |
| Naperville | 299 |
| Aurora | 270 |
| Plainfield | 203 |
| Joliet | 174 |
| Elgin | 163 |
| Palatine | 153 |
| Arlington Heights | 143 |
| Oak Park | 127 |
| Des Plaines | 115 |
| Crystal Lake | 115 |
| Suburb | Single-Family Sales |
| --- | --- |
| Naperville | 205 |
| Aurora | 182 |
| Plainfield | 166 |
| Joliet | 135 |
| Elgin | 116 |
| Bolingbrook | 99 |
| Arlington Heights | 98 |
| Crystal Lake | 96 |
| St. Charles | 81 |
| Palatine | 81 |
| Suburb | Condo/Townhome Sales |
| --- | --- |
| Naperville | 94 |
| Aurora | 85 |
| Palatine | 72 |
| Evanston | 67 |
| Des Plaines | 59 |
| Orland Park | 57 |
| Tinley Park | 48 |
| Arlington Heights | 45 |
| Oak Park | 44 |
| Buffalo Grove | 42 |
---
Photo credit: Teemu008, Creative Commons Attribution-Share Alike 2.0 Generic, https://commons.wikimedia.org/wiki/File:H._A._Unger_House_(8645885026).jpg