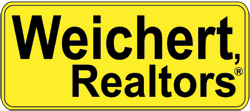 Cooperation and working together to get deals done is what forms the basis of Weichert, Realtors Sudler International. The brokerage is comprised of new agents and veteran agents, but no matter the experience level, everyone is willing to help each other out.
"We have an open door policy with all our agents," Managing Broker Carla Martinucci says. "There are always agents available to help our other agents grow their businesses."
That policy and collaborative environment are key elements of why Weichert, Realtors Sudler International attracts new agents. The newest Weichert franchise, Martinucci's office opened in July earlier this year. Located at the corner of Armitage, Elston and Ashland in the city, Martinucci chose to operate under the Weichert name because of the brand's reputation and success.
The brokerage also holds career nights and has an in-house realty school, which, Martinucci says, is where they recruit most of their agents. "Our school instructors, Sam Zakarian and Kim Bates (director of the Chicago Real Estate School), are well-known in the industry and have a fantastic following," she says. "It seemed logical to align ourselves with one of the city's most reputable schools in an effort to bring more well-trained agents to the marketplace."
Weichert, Realtors Sudler International works to stay ahead of the curve by continuing education with its agents, keeping up with technology and offering an online marketing department to its agents, accessible 24/7.
"I am a very tech-savvy person," Martinucci says. "I use all the new technology that will help my agents and move everyone to the next level. It is very important to know the websites your properties are exposed on, how to market your properties and what are the 'new' social media websites, which is where many agents get new business. The day of a customer walking in the office is a thing of the past – there must be a presence online."
In addition, Martinucci is a true believer in the "Weichert Difference," a motto that Weichert offers sales-oriented systems, programs and tools "in all of real estate." Both new and veteran agents with Weichert, Realtors Sudler International can maximize their business with the least amount of hassle, due in part to these systems and the collaborative environment in the office.
"Everyone wants to be successful, and our systems and attitudes help greatly," Martinucci says. "Success in business and in life requires training, discipline and hard work."
Years as managing broker: Seven
Number of full-time agents: 25