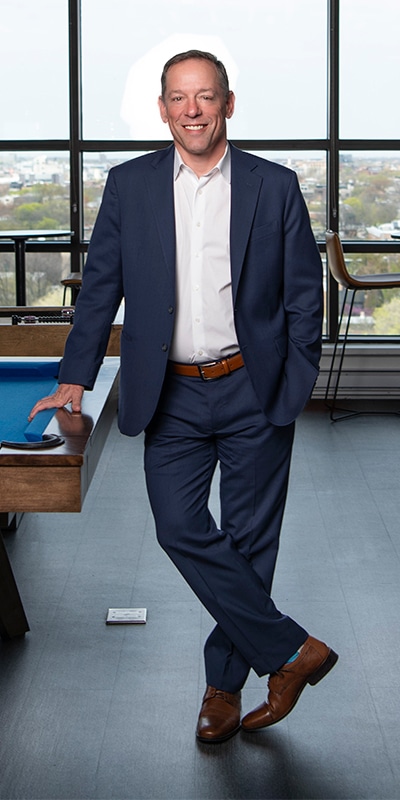 Sometimes, we choose a career. Other times, the career chooses us. Scott Marshall responded to a newspaper ad 30 years ago, and has "never had a boring work day since," he says. He handles purchases and refinances, specializing in jumbo, conventional and FHA loans, and VA borrowers. Marshall also has an MBA in finance, which only six percent of originators nationwide possess, and is currently licensed in 12 states.
Clients consistently tell Marshall that he's "always available and there are/were no surprises." He's also known for making even the most-complex transactions proceed seamlessly.
Marshall believes that his critical thinking skills account for his success in the industry. "There is usually a positive solution to most problems you encounter," he insists. "Finding that solution is imperative in this business, as you will encounter those problems and challenges every day in your career."
Treating each client as an individual with unique needs is how Marshall operates. "I try to look at every transaction as if I'm the client," he says, adding that helps him understand their most-vital issues. "The borrower who has two kids who just graduated from college and one who has two newborns are completely different." While he gets some clients from his relationships with Realtors, many of his clients come from his friends, family and the various sports teams he plays on.
Above all, Marshall strives to provide clients with the full benefits of his expertise. "Anyone can calculate a monthly payment. Giving true guidance, expert advice and financially prudent options is what differentiates me," he says.
As a proud parent of two sons, nothing gives Marshall more joy than witnessing their achievements. "Seeing your children succeed makes you happier than anything money can buy," he says. In addition, he continues to be "grateful to all of my clients who have trusted me with what is usually their most valuable asset," he says.