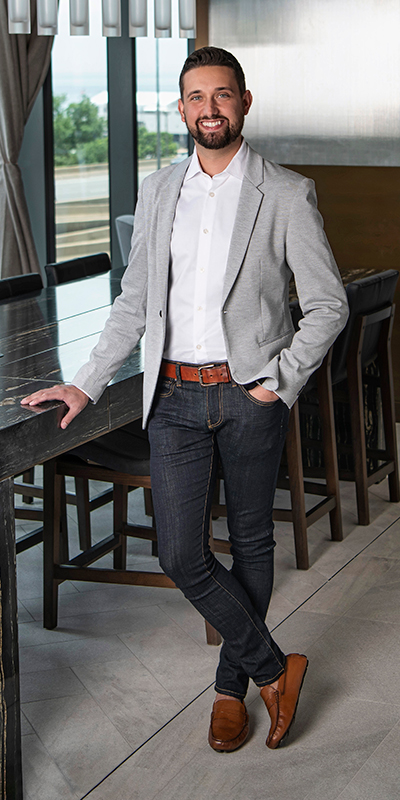 Entrepreneurial by nature, Tyler Ramey was always intrigued by real estate. Today, he loves having the flexibility to make his own schedule and finds his work with clients incredibly rewarding. A member of the Barbara O'Connor Group, the team support Ramey receives greatly facilitates his success with clients. "Being part of a team is great for my business," he notes. "I always have the resources and help from my teammates when I need it. With the busy market, it is very hard to be everywhere all the time. The members of my team help each other out regularly to make sure our clients get the best service possible."
Having lived on Chicago's North Side since 2010, Ramey knows Andersonville, Edgewater, Lincoln Square, Lakeview and Lincoln Park well. He works with first-time homebuyers, luxury clients and investors seeking multifamily buildings. Known for being easy to work with, fun and highly responsive, Ramey makes a point to be patient and go the extra mile for those he serves. He begins client interactions with an in-depth conversation to help him understand their needs and goals and establish trust. An expert negotiator, he strives to foster great relationships with everyone involved in the transaction to minimize stress and fortify his professional network.
"I love my career and wake up every day ready to help my clients," declares Ramey. "I don't do it with a focus on making a quick dollar, I work in real estate because I genuinely enjoy it every day. I like to make sure my clients receive great, quality customer service with their best interests in mind." His dedication and client focus are why most of his business comes from referrals.
Ramey enjoys spending as much time outside in the summer as possible and can often be found running along Lakefront Trail or trying restaurants in new neighborhoods. He also enjoys traveling and seeking out new experiences in his free time.