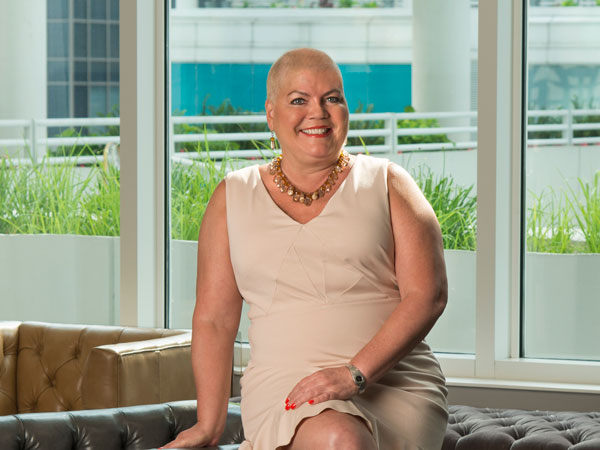 Evelyn Fred
Broker / Director of Career Services
Baird & Warner
Industry leader Evelyn Fred is well known for her warmth, energy, and intelligence. She has a reputation for giving her all to every client, project, and cause, and for inspiring others to do the same. A skilled bilingual communicator, she not only represents local buyers and sellers, but also international clients, and she puts her talents to work with the agents who join her at Baird and Warner.
Her impressive accomplishments include awards from The Chicago Association of Realtors, Jameson Sotheby's International Realty, and Baird & Warner, who have each named Fred a top producer. Chicago Agent magazine, Top Agent Magazine, and Trulia have each honored her as a top agent. She was also named Rookie of The Year in 2007 by Habitat. In her words: "I excel at communicating and collaborating with buyers and sellers because I want them to be as educated as possible about the important decision they're about to make."
Fred's entrepreneurial spirit drove her to pursue a career in real estate. She uses her previous professional experience in advertising as the advertising/sales/ promotions manager for the international division (Latin America and Caribbean) of Budget Rent a Car to expertly market the homes she lists and carefully track her outcomes to ensure the best return. Recently, she finds that buyers comprise the majority of her clients, but her numerous success stories prove she is equally adept at helping sellers. Take, for example, the elderly couple whose home she saved from foreclosure by helping them sell it for nearly $200,000 more than they expected. "The family still calls me to thank me. They're forever grateful that I was able to help reverse what could have been a devastating situation," she says.
Her other accomplishments are equally impressive. For instance, Fred recently listed and sold a home at a price that was 63 percent higher than the seller's expectations, and within three days of listing it. A Logan Square condo she listed was also under contract within two days at $20,000 over the asking price. "I love challenges, and this business is forever challenging!" she says.
Another rewarding aspect of her work is the opportunity to give back to the profession. Fred's tireless volunteerism includes membership in the Global Real Estate Council for the Chicago Association of Realtors and serving on the Women's Council of Realtors board for the past five years, including as its 2015 president.
Her professional triumphs are matched by her personal victories in her battle with breast cancer. She draws inspiration from her husband and daughter, who she cherishes spending quality time with, as well as her great nephews and nieces. "I have so much love and support that I only hope I can pay at least some modicum of that forward," she says. "I try to do that by doing the best I can for every client who trusts me with their business."
Thanks to AtWater Apartments for letting us use their beautiful location for our photo shoots.