It stands to reason that, as home prices rise faster than income, buyers are going to need larger loan amounts. And for the fourth straight year, the Federal Housing Finance Agency has increased the conforming loan limits for Fannie Mae, Freddie Mac and Federal Housing Administration loans.
Basically, the number represents the highest dollar amount these lending giants will back on a mortgage, and they're dictated by the FHFA's house price index, which is up almost 5 percent over last year.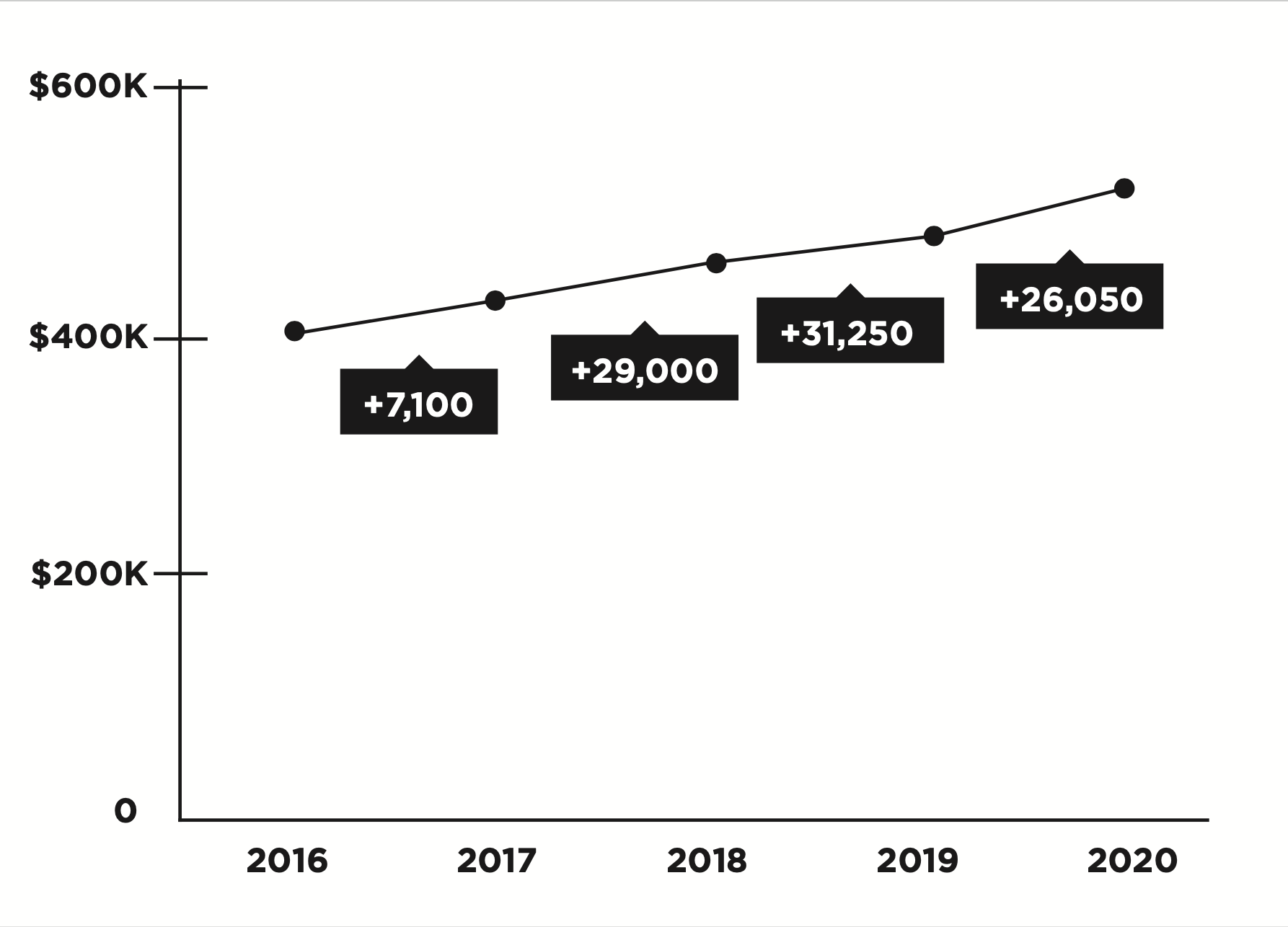 Since 2016, the agency has increased loan limits by $93,400 overall, but before then, it had not raised them for an entire decade during and after the housing crisis.
Today, anything above the current $510,400 cap is considered a jumbo loan, except in certain areas of the country that are designated as high-cost, where loan limits of up to $765,600 are allowed to be backed by Fannie and Freddie. But no area in Illinois has received such a classification.
While Fannie Mae and Freddie Mac are now backing loans that top the half-million mark, the FHA is still only dealing in amounts of $331,760 or less in most of the country. Still, that's nearly $17,000 higher than the agency allowed in 2019. In another departure from the calculations of Fannie and Freddie, the FHA considers the Chicago-Naperville-Elgin metropolitan statistical area to be a high-cost location, so that agency's loan limits are actually up to $368,000 this year for those looking to buy in much of Chicagoland.