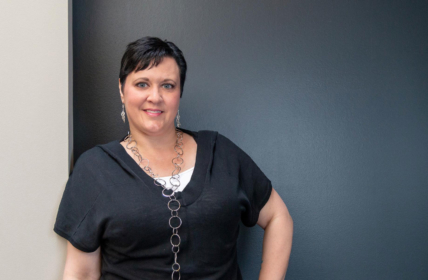 Where did you grow up? Dearborn Heights, Michigan
Growing up, what did you want to be? A teacher or a pilot
What do you do to relax when you're stressed? Run around the backyard with my dog
If you could have lunch with a well-known figure (living or not), who would it be and why? Johnny Depp; I find him fascinating. He is so talented and seems to have extreme creativity to play so many roles. I would love to be able to chat with him and to tap into his creative energy.
What do you love most about the industry? I love that I get to help people on a daily basis. Learning clients' needs and wish lists, and making those dreams come true, is a great feeling.
How do you distinguish yourself from the crowd of agents? I answer my phone, I work on holidays, and I communicate with my clients to make sure the process is understood from beginning to end. I have partners consisting of lenders, inspectors, contractors, financial planners, and more whom I can offer to my clients. I also provide a 25-point marketing plan for my sellers that gets results.
What is the most difficult aspect of your job? The hardest part of my job is making sure there is great collaboration with other agents. We need to work together on deals to make sure our clients are happy as well as helping each other with tips and tricks of the industry. We are all better together in collaboration, rather than trying to be competitive with each other.
Where do you go to network and meet new clients? Telling everyone I meet that I love my job and how I may be able to help them tends to create clients and referrals for my business. I am also a connector — I love to refer people who would be power partners for each other. This continues to grow my sphere.
What has been your greatest accomplishment? Helping relocation clients find their homes when they live out of state: I have done multiple "sight unseen" deals for clients moving to Chicagoland with video tours only. I pride myself on making sure I find just the right home for my clients that fits their needs.
In 10 words or less, what is your advice for someone new to the industry? Join a team that values your contributions and your new view on the industry.
What is your favorite restaurant? This is a toss-up! It's either Sapori Trattoria or Miku Sushi.
Architecturally speaking, what is your favorite building in Chicago? I have many favorites, but I would have to go old school for the top favorite in architecture: 150 N. Michigan Ave.
What is your favorite city after Chicago? Detroit