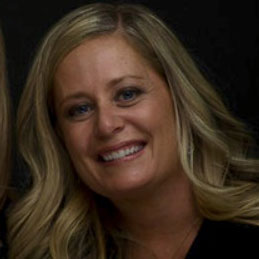 What was your first job in the realty industry? Broker at Baird & Warner.
Where did you grow up? Oak Brook, Illinois.
Growing up, what did you want to be? A mom of many children.
What do you do to relax when you're stressed? Hug my kids and catch up with family/friends.
If you could have lunch with a well-known figure (living or not), who would it be and why? Oprah Winfrey, because I believe she has met the most fascinating people and has led a most generous life.
Where is your favorite place to hang out? On my side porch with my family.
What do you love most about the industry? The look on a client's face when they discover the house they want their family to call home.
How do you distinguish yourself from the crowd of agents? I am not settled until I have done everything I possibly can to help my clients achieve their goals. I treasure our loyal clients, and they can feel it.
What is the most difficult aspect of your job? Navigating the fact that many people do not value real estate agents and feeling the need to prove that they should.
Where do you go to network and meet new clients? Typically just within town at local Glen Ellyn establishments, area schools and church.
What has been your greatest accomplishment? Motherhood.
What was the last good movie you saw or book you read? "The Greatest Showman." I love hearing my 4-year-old sing all the songs.
What is your favorite restaurant? I was engaged outside of the North Pond Cafe in Chicago. The setting and the memories there are priceless to me.
Architecturally speaking, what is your favorite building in Chicago? The Sears Tower (I cannot call it anything else). My dad worked there and always thought the distinguished structure was so unique.
What kind of car do you drive? A Honda Odyssey minivan.
Smartphone or paper? Smartphone.
What is your favorite city after Chicago? London.
In 10 words or less, what is your advice for someone new to the industry? Be humble, confident, and alert in your marketplace.
What's your favorite real estate iPhone/Android app? Remine.