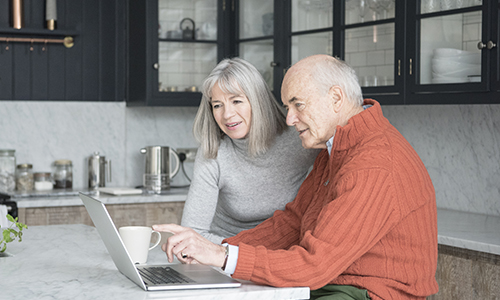 Located 44 miles west of Chicago, Geneva, Illinois, has been named one of the best places to retire by Kiplinger.com. Geneva checks every box on the list for what retirees are looking for a small to mid-sized city without giving up amenities.
"These cities solve the problem. All have at least one hospital that has received five stars — the highest rating — from the Centers for Medicare and Medicaid Services (based on up to 57 measures, ranging from infection rates to patient satisfaction surveys)," Kiplinger.com wrote. For Geneva residents, Northwestern Medicine Delnor Hospital is just a drive away.
Geneva also features a host of other amenities, including the 30-mile Fox River Trail in Kane County, which attracts bikers, joggers, walks and when it snows, cross-country skiers.
"We don't define ourselves by our proximity to Chicago," said Kevin Burns, mayor of Geneva since 2001. "We define ourselves as a unique community in the Midwest."
In other real estate news:
Cicero was named the No. 1 city in Illinois for income equality. Coming in with a score of 36.9, Cicero jumped to the top spot after coming in No. 10 last year. Taking data from the Census Bureau, HomeArea analyzed Illinois cities with a population of 60,000 or more to estimate household income inequality. Chicago saw a minimal increase, coming in at 52.7 from 52.5. Champaign remains the highest in the state with 56.9.
Jim Kinney, vice president of luxury home sales at Baird & Warner, was appointed as global ambassador to real estate organizations in the United Kingdom by the National Association of Realtors. Joe Schneider, director of global alliances at NAR, said Kinney fit the list about what NAR looks for in a global ambassador. "Jim has an understanding of the international market more than most, and we maintain partnership with 95 associations in 75 countries," said Joe Schneider, director of global alliances at NAR. The NAR president appoints a Realtor to serve as a global ambassador to facilitate cooperation between NAR members and their partner organizations.
Christopher Stephens of Jameson Sotheby's International Realty has been promoted to managing broker for its Evanston and Winnetka offices. Stephens has been involved in more than 250 transactions as an agent and served as a managing broker in Chicago and the North Shore for the past four years. "Christopher has a passion for managing and coaching real estate professions to maximize potential and lead them on a path of success in their careers," Jameson Sotheby's said in a press release.