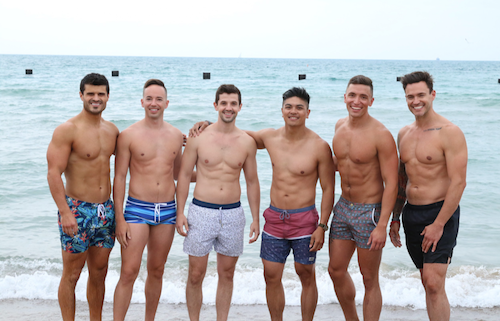 Twelve Chicagoland real estate agents have partnered for the inaugural Men of Chicago Real Estate swimsuit calendar.
Created by Tony Mattar, an agent with Keller Williams Realty, the calendar looks to not only highlight some of the successful male agents across different brokerages in the city, but to raise money for Chicago House and Social Service Agency.
"I feel so lucky to be part of an industry that allows for each individual to stay true to their own personality and personal brand, with no barriers to success," Mattar said. "This calendar and the men in it are amazing examples of the fact that advancing initiatives like this can be fun and shouldn't occur in a vacuum."
Chicago House and Social Service Agency was founded in the 1980s to provide social services to people living with and impacted by HIV/AIDS. This includes housing services like rental assistance and support, employment services, HIV prevention services, legal services and more.
"Chicago House is honored to be the charitable recipient of the Men of Chicago Real Estate calendar project," said Chicago House CEO Scott Amerall. "Support from initiatives like this help Chicago House continue to provide services to over 3,000 people annually. We are grateful to all of the people behind and in front of the camera on this project, as well as to everyone who purchases the calendar!"
Men of Chicago Real Estate are hoping to raise $250,000 for the organization. Calendars can be purchased on the organization's website, menofchicagorealestate.com.