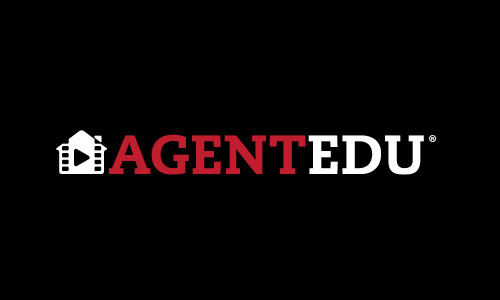 To build a successful career as a residential real estate agent, one needs to master a wide range of business and interpersonal skills. In addition to growing your own brand and business, you also have to deal with the constant changes to your market and technology. With so much to monitor, learn and execute, agents are turning to AgentEDU.
AgentEDU uses best practices to teach agents of all levels how the best in the business stay successful through 10-minute video courses. No matter your level of experience, AgentEDU has courses designed specifically for you.
Those with one to three years of industry experience would benefit most from the Essentials track. These courses cover the topics not often touched upon when agents are getting their real estate license, such as building your image, growing your brand, finding qualified leads and creating the foundation for long-term success.
AgentEDU's Advanced courses teach more experienced agents how to "level up" their success by providing a deeper dive on topics, with more detailed videos such as "How to Attract Quality Attendees to Your Open House" and "How to Shoot Real Estate Photography Like a Pro."
AgentEDU's Master track features courses designed for industry vets that want to become top producers, including "How to Manage Your Real Estate Team" and "Negotiating Home Price."
It's not just lone agents that utilize AgentEDU. These training courses make the perfect member benefit for real estate associations. We partner with a number of associations nationwide to make the entire catalogue available to their members. Locally, the Realtor Association of the Fox Valley is one of the associations currently partnering with AgentEDU.
In addition to being a member benefit, AgentEDU also works as a great educational and training tool for managing brokers and team leaders. The new Assistants track features seven courses designed to train your assistant on how to better understand the real estate industry and their role in increasing sales and supporting an agent's growth. The course library provides an efficient and effective way to train a team or assistant thoroughly in the best and most proven practices for top agents.
No matter your reason for using AgentEDU — for yourself or for your team — you will always have easy access to the entire library. The platform allows for all 70-plus courses to be accessed online, anywhere on any device.
Whether you're on a desktop or laptop computer, tablet or mobile, you can view the courses in full HD. Your subscription allows for unlimited access, too. Say that you found the "Yelp for Your Business" course to be particularly helpful for yourself or your brokerage, and you'd like a refresher or to recap some of the video's finer points. Your subscription allows you to access and view any video as often as you need.
In today's real estate market, it's more important than ever that agents have the right information and support. AgentEDU provides agents of all levels with the tools they need to become better and more successful in their careers.
For full access to the library for just $19.99 per month, please visit AgentEDU.com and enjoy a free seven-day trial.