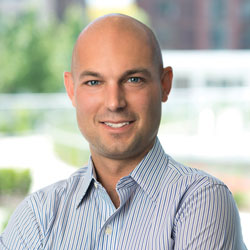 For the past decade, companies that focus on real estate products and services have moved quickly, forcing real estate brokerages to rethink their business models and embrace digital innovations. Many of the most successful brokerages have adapted by creating solutions of their own to meet consumer demand and improve the agent experience.
Our cover person, Compass founder and CEO Robert Reffkin, has actively championed technology that will support his brokerage, including a revolutionary CRM designed to help agents better manage consumer data and interaction. Check out the cover story for more details on this exciting new platform.
Other top brokerages, such as Baird & Warner, Keller Williams and @properties, are also taking measures to help streamline productivity, find new leads and nurture client relationships. You'll learn more about their latest tech developments in this issue, too.
What do you see as the future of real estate technology? Are there certain products and services that have helped your business? Tell us at blake@agentpublishing.com.