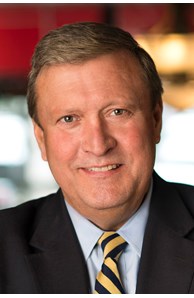 Coldwell Banker Residential Brokerage has announced Charles "Chip" Cornelius as its new senior vice president of its city region. In this role, Cornelius will manage the day-to-day operations of the company's Chicago offices.

"Chip has been a fixture in the Chicago real estate community," said Fran Broude, president and COO of Coldwell Banker Residential Brokerage. "His strategic leadership abilities and local market expertise will be key in driving the growth and development of our affiliated city agents and offices."
Cornelius most recently served as the owner of Chicagoland Realty Services, which was acquired by Coldwell Banker Residential Brokerage in 2017.
From 1991-1995, Cornelius served as the branch manager of Coldwell Banker's Lincoln Park Plaza office. During his tenure, the office earned two Coldwell Banker President's Club sales awards and twice was named a top recruiting office.