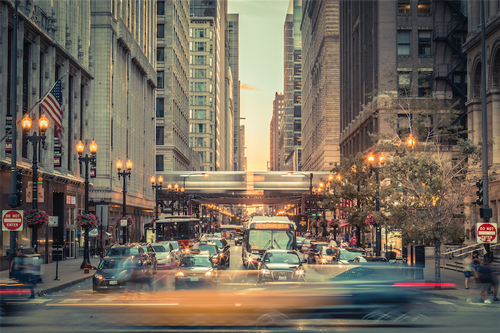 Chicago will be one of the top five housing markets in the U.S. for international homebuyers, according to a new analysis from Colliers International.
The Global Investment Outlook (GIO) report, which Colliers produces each year, surveyed more than 600 investors from around the world on how they intend to spend their money, and one section of the report looked at what American housing markets the investors were planning to purchase property in this year.
By that measurement, Chicago was the fifth-most desired market, with 16 percent of investors saying it was their first choice to purchase real estate; an additional 6 percent indicated it was their second choice.
Overall, Colliers' report was optimistic on foreign demand for U.S. real estate. "The key trend is that, globally, investors still wish to invest in real estate," the report stated. "Transaction volumes across regions are expected to increase, albeit with fewer investors expecting to be net buyers. Allocations to direct property by multi-asset funds will continue to increase globally."
Here is a chart of Colliers' full top 10 list:
| Metro Area | Primary Choice | Secondary Choice |
| --- | --- | --- |
| San Francisco | 27% | 10% |
| New York City | 24% | 16% |
| Los Angles | 22% | 6% |
| Boston | 18% | 10% |
| Chicago | 16% | 6% |
| Washington, D.C. | 16% | 9% |
| Dallas | 11% | 11% |
| Seattle | 10% | 13% |
| Denver | 8% | 11% |
| Atlanta | 6% | 13% |