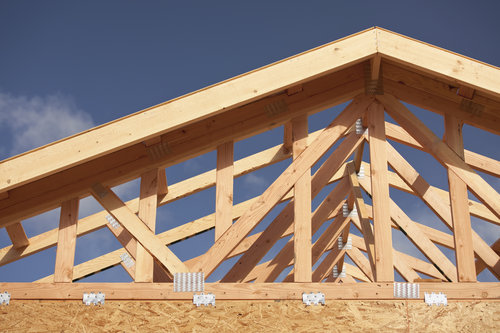 This year is shaping up to be a hugely positive one for residential construction in Chicagoland, according to the latest numbers from Dodge Data & Analytics.
In February, residential construction spending in Chicagoland totaled $195 million, a 13 percent increase from Feb. 2015; even more encouraging, year-to-date spending now totals $606 million, which is a 94 percent increase over the same time period in 2015.
New Construction and the Current Housing Market
Chicagoland's February spending was still relatively low – it was less than half of Atlanta's $648 million, and far below New York's $1.468 billion – but its year to date jump is among the strongest in the nation.
That said, there is no direct link between rising construction spending and housing's current affordability ills, and for one simple reason – multifamily housing. According to Census Bureau numbers, of the 2,646 building permits issues in Chicagoland so far this year, 1,793 of them (or 67.76 percent) were for multifamily buildings with five or more units. Chicagoland's housing inventory is down 14.1 percent so far this year, and if those kinds of permitting numbers persist, than the area's construction spending will continue to go towards multifamily rental housing.
Here is a chart breaking down Dodge Data's numbers in more detail:
| Metro Area | Residential Construction Spending, Feb. 2016 (in millions) | YOY Change | YTD 2016 Construction Spending | YTD Change |
| --- | --- | --- | --- | --- |
| Atlanta | $648 | 61% | $1,143 | 43% |
| Chicago | $195 | 13% | $606 | 94% |
| Boston | $385 | -21% | $870 | 17% |
| Dallas | $920 | 22% | $1,682 | 6% |
| Houston | $751 | -35% | $1,396 | -26% |
| Los Angeles | $435 | -23% | $739 | -10% |
| Miami | $588 | 13% | $1,085 | 18% |
| New York | $1,468 | -23% | $3,476 | 14% |