What suburban markets in Chicagoland are the most competitive?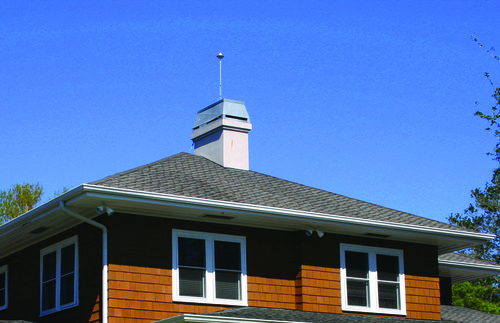 Last week, we reported on the top-selling suburbs in Chicagoland, and how Aurora and Naperville were once again at the top of the hill.
Such a list, though, is heavily concentrated on populous suburbs (Aurora and Naperville are the No. 2 and 5 most populous in Illinois, respectively), so we decided to take a deeper look at Redfin's numbers and analyze what suburban markets are the most competitive.
First, here is a graph that looks at housing inventory: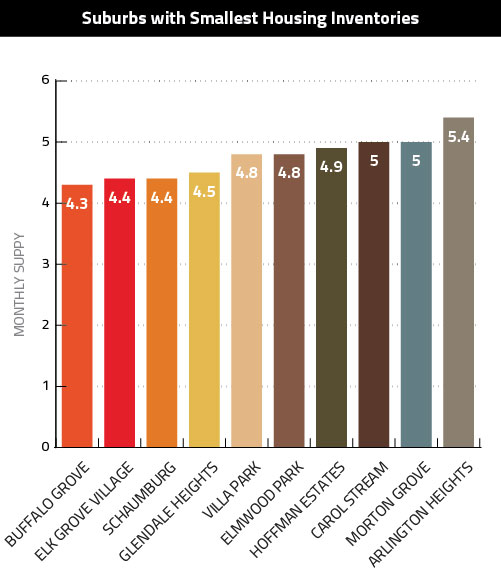 Buffalo Grove, at a 4.3-months supply, has the lowest housing inventory in suburban Chicago, though Elk Grove Village, Schaumburg and Glendale Heights are not too far behind.
Things get even more interesting in our second graph, which looks at median days on market: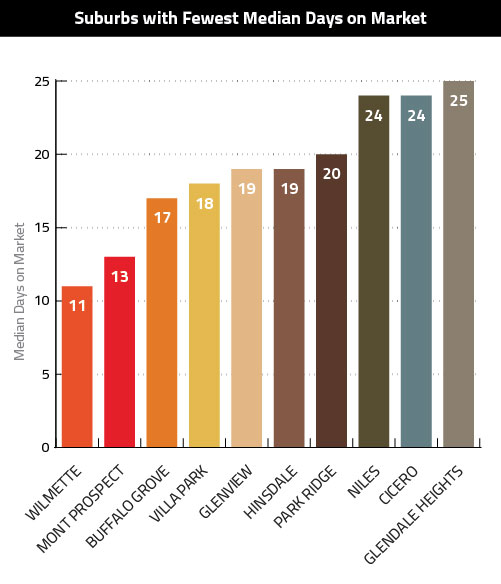 Two things immediately jump out in this graph: one, that it typically takes less than two weeks for homes to sell in Wilmette; and two, that Buffalo Grove has the third-shorted time on market at just 17 days. So not only does Buffalo Grove have Chicagoland's lowest inventory of homes for sale, but the few homes that hit the marketplace are selling in just over two weeks.
So is Buffalo Grove Chicagoland's busiest suburban housing market? The numbers certainly suggest so, but don't overlook Villa Park and Glendale Heights, two suburbs that, though lacking the prominence of a Wilmette or Buffalo Grove, are still present on both graphs.