It's a whole new world out there for new construction, as stunning stat after stunning stat drives home.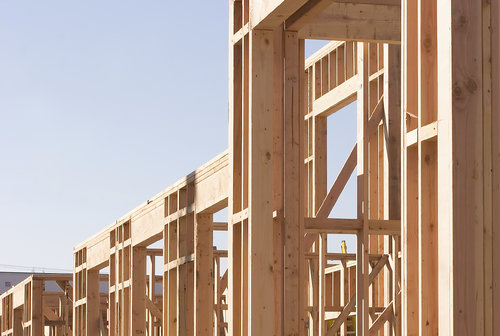 The Census Bureau's latest report on new single-family home sales is out, and its findings, at least on the surface, were not entirely bad. In January, the report found, new home sales were flat from December but up 5.3 percent from Jan. 2014 to a seasonally adjusted annual rate of 481,000.
Of course, this being new construction in the post-bubble housing market, there is much more to those numbers than meets the eye, so we took a deeper look at the Census Bureau's findings and uncovered three important trends that you should be aware of when it comes to the current state of new construction:
1. New Home Sales Remain Historically Low – Sure, new home sales were up 5.3 percent year-over-year, but they remain quite low by historical averages, and a good measure of those averages is to look at how new home sales compare with existing-home sales. Last month, existing-home sales were at a rate of 4.82 million. When you compare that with the 481,000 rate for new home sales, you get roughly 10 existing-home sales to every one new home sale; historically, that ratio is 6:1, meaning that new home sales are roughly 66 percent below their historical averages.
2. New Homes are Pricey – We've written about the soaring price of new single-family homes in the past, but it merits repeating. In January, the median sales price of a new home  was $294,300, while the average sales price was $348,300. Not only do those prices represent increases of 13.14 and 7.9 percent from last year, respectively, but furthermore, they are up 47.6 and 23.6 percent from where prices were in Jan. 2005 – and here's where we mention that median income in the U.S. is up just 1.8 percent year-over-year and 12.1 percent in the last 10 years, and that entry-level wages are plummeting.
Here's one last stunning stat, to drive home how expensive new construction has become: in Jan. 2005, new home sales of $199,999 or less made up 43.5 percent of the market, while sales of $400,000 or more comprised 17.4 percent; last month, those numbers had essentially switched places, with sub-$199,999 sales making up just 22.2 percent, and $400,000-plus sales making up 44.4 percent.
3. New Homes are BIG – Finally, and in tandem with the soaring price of new homes, the size of new homes has soared to all time highs, with the latest crop of new homes being even larger than the "McMansions" that populated the landscape during the housing boom years. As with prices, the trends are quite striking: in the last 10 years, the market share of new homes sized 1,799 square feet or less has gone from 33 percent to 17 percent, while the share of home sized 3,000 square feet and above has gone from 19 percent to 31 percent (homes of 4,000-plus square feet have nearly doubled from 5 to 9 percent).
How are such stunning statistics possible, you may be wondering? We've been reporting on the trend for some time now, but even The New York Times has now entered the fray – simply, homebuilders are responding to the collective of consumers in today's economy who are most able to buy new homes, and that means tailoring their product to affluent consumers.
"In this environment," the Times reported, "builders are turning to the wealthy as the most reliable market on which to place their bets."
As Mike Castleman Jr., the senior vice president of Metrostudy, put it, "If the builders want to stay in business and keep the flywheel running, they go after that market."
And given that 95 percent of income gains from 2009 to 2012 went to the top 1 percent, and 116 percent to the top 10 percent – meaning that the bottom 90 percent saw their income fall during that same time period – those builders are certainly on to something.