A new Lender Processing Services study indicates that mortgage delinquencies and foreclosures are moving in the right direction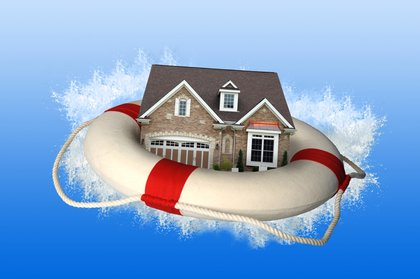 The amount of mortgage delinquencies that were behind in their payments or in foreclosure is at its lowest level since 2008, according to Lender Processing Services.
The Wall Street Journal reports that the number of loans in the foreclosure process decreased 20 percent from last year. Mortgage delinquencies usually decline in March, because homeowners use their year-end bonuses and tax refunds to help  catch up on their mortgage payments. However, this level might be so low because there haven't been as many foreclosures as usual. This is because fewer buyers are falling behind on their payments, and because banks are being more aggressive about modifying loans or approving short sales.
Realtor Elizabeth Jakaitis of Prudential Rubloff has been noticing this trend in Lake Forest, where she works.
"I've definitely seen the amount of bank foreclosures and short sales decline in the beginning of the year," she said. "I think the banks have figured out how to get the short sale process done quicker. There are going to be some more foreclosures in the future, but it seems that it will be lower than it has been for the past few years."
"We are not a heavy foreclosure city, and I absolutely believe this positive pattern will continue," she said. "Mortgage companies are willing to work with people, and I think we're going to see a greater decline in foreclosures."
The Lender Processing Services study provided statistics that confirm this. Read the infographic below to see the results of the study.