The real estate markets in Chicagoland were nothing but positive in March, posting their strongest numbers in five years.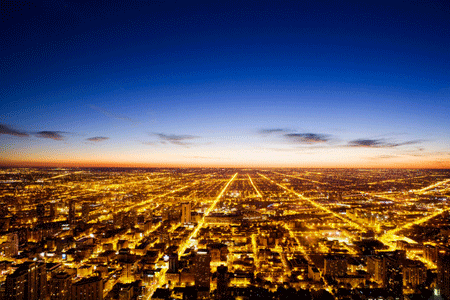 Home sales in the nine-county Chicago Primary Metropolitan Statistical Area rose 18.1 percent year-over-year in March, totaling 7,914, while the median price for the month rose 2.0 percent to $155,000, according to the latest analysis by the Illinois Association of Realtors.
Geoffrey J.D. Hewings, the director of the Regional Economics Applications Laboratory of the University of Illinois, said that there are a number of good signs that Chicago's housing market is moving forward.
"The inventory in both the state and Chicago markets suggest that demand has begun to return to the housing market," Hewings said. "However, foreclosed properties are accounting for a sizeable portion of these sales. The good news is that foreclosed sales are outpacing new additions to the foreclosure inventory but at a cost of dampening median price increases."
Chicagoland Housing Market Fundamentals
And indeed, Chicagoland's housing inventory has definitely been putting up some impressive numbers in recent months, or, in the words of MRED, "amazing."
According to the latest numbers from MRED, the number of properties under contract during the month of March in the nine county area, including Chicago, totaled 12,735, the highest level since 2011.
Similarly, inventory is down to a minuscule 2.8 months, the smallest inventory since 2006.
Russ Bergeron, MRED's CEO, said such low inventory places pressure on sales prices and sellers.
"The lack of inventory in the greater Chicagoland metro keeps putting upward pressure on prices and is motivating sellers that have been on the fence to finally get in the game," Bergeron said. "While certain communities may still be feeling cautious, I am confident this overall momentum will carry through the rest of 2013."
City of Chicago's Housing Market Similarly Strong
Housing data specific to the city of Chicago was strong as well. In addition to the city's year-over-year home sales uptick of 13.8 percent, the median price for Chicago jumped 9.0 percent from last March, with condo prices rising 9.3 percent.
Zeke Morris, president of the Chicago Association of Realtors, reiterated both Hewings and Bergeron's messages on low housing inventory.
"It is an excellent time for sellers to move their homes quickly, if priced well in what's fast become a thriving market," Morris said. "The city's housing inventory in March was down 45 percent compared to the same time last year … This creates an urgency among buyers that is promising for sellers ready to act."