From the people who first greet prospective clients in the reception area to the agents who represent them, excellent customer service is evident at Ryan Hill Realty. Teresa Ryan, owner and director of REO and short sales, says customer service is imperative for Ryan Hill Realty to "be the best real estate agency with the best agents to deliver the best results to our clients."
"We achieve this by providing our agents with direction, education and access," Ryan says.
Both Ryan and Jack Persin, the managing broker of Ryan Hill Realty, take a personal interest in their agents' professional progress by providing mentorship and guidance to help them grow and achieve. In addition, the office has an administrative staff of 19 professionals who help agents with whatever they may need, from assisting with transactions to marketing needs.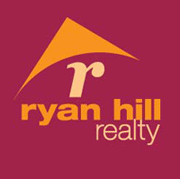 "Ryan Hill Realty prides itself with a staff that understands the needs of today's Realtor," Persin says. "We ensure our agents have tools for success." This includes advertising for print and web, including search engine-optimized web pages, and an increased social media presence. "Our marketing initiatives are carefully selected to provide excellent lead generation and enhance brand awareness through print, online and social media," Ryan says. "Our efforts have proved successful in engaging buyers and sellers, thereby providing valid relationship-based leads to our agents."
In addition, Ryan Hill Realty's management meet once a week to discuss market conditions and decide which technological advancements and training options will most help its agents improve.
"We always want to ensure that our clients' needs will be surpassed in any given environment," Ryan says.
This is accomplished by making sure Ryan Hill Realty's agents utilize the most cutting-edge technology, including the latest versions of Windows 7, Microsoft Office, SharePoint, and Lync 2010, all of which seamlessly integrate with the office's Windows Server 2008 and cloud-based Exchange 2010, which provides agents a secure location to store, access and share transaction documents.
"This makes Ryan Hill Realty nimble and efficient, so we can spend time working on client priorities," Persin says.
Ryan Hill Realty has proven, with the success of its agents, that staying ahead of the curve and succeeding in real estate today isn't impossible – it just takes work, Persin says.
"The industry constantly gives back to Realtors," he says. "These are challenging times, but it's the only industry I am aware of where you receive what you put into it."
Years as brokers: Ryan: 10; Persin: 23
Number of agents: 42
Awards: Runner-Up for Best Realty Company in Naperville Magazine's 2009 and 2010 Best of Naperville; 2008 and 2009 Naperville Jaycees Distinguished Service Awards – Finalist in the Category of Business; 2008 Small Business of the Year award from the Naperville Chamber of Commerce – Finalist; Rotary – Paul Harris Award and Craig Proctor Platinum Award in 2011.