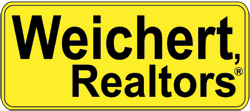 The Weichert, Realtors McKee real estate office operates out of an 1880s farmhouse in the historic village of Long Grove, a setting that, despite being quaint, utilizes state-of-the-art technologies. Bobbie O'Reilly, the sole owner and managing broker, started her real estate career 20 years ago, purchased the company 10 years ago, and affiliated with Weichert, Realtors three-and-a-half years ago.
"Though technology is stressed," O'Reilly says, "it is just as important that all 15 of our agents work together in a friendly, harmonious environment. A tech-savvy employee is available to help agents solve computer and program issues and introduce new concepts. It is important to constantly be in a learning mode."
Bimonthly meetings keep agents up-to-date with legal, contractual, technical, sales, marketing and MLS information, and Weichert, Realtors McKee frequently has training, whether it is an online class through Weichert University or hosting a speaker to introduce something new.
"Weichert provides us with professionally designed and tested operating systems as well as marketing materials agents can use to effectively assist them in achieving their full potential," O'Reilly says. "Being a Weichert franchisee also gives us access to the very innovative Weichert Lead Network. The network feeds from Weichert.com, a high-ranking nationwide broker website where customers are immediately transferred to agents who can provide timely assistance. Additional leads come through Realty Generator, a great innovator in the market."
In terms of recruitment, O'Reilly knows exactly what she's looking for in an agent. "An ideal agent, one that I would like to recruit, would have an excellent work ethic, be self-motivating, and find enjoyment in working with people," O'Reilly says. "Whether experienced or a rookie, Weichert's training starts off with a program called Fast Track. The program consists of twelve 90-minute interactive sessions, introducing the agent to the 'Weichert Way.' This training will help the agent to develop the confidence and competitive edge to succeed."
Years as managing broker: 10
Years in real estate: 20
Number of full-time agents: 15
Awards and honors: President's Club Platinum Award