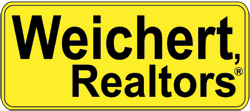 Located in the heart of Naperville, the Weichert, Realtors Advantage office was started on certain terms in uncertain times. Composed of agents from an independent brokerage that wanted to continue working together, the Advantage office was opened in November of 2007 after an extensive investigation of various Realtor franchises and their benefits.
Beverly Sivek, the office's broker/owner, says that her office chose Weichert, Realtors for its long-established procedures and operations.
"We were familiar with Weichert because of its relocation business," Sivek says. "Plus, Weichert had systems and a fantastic lead network, along with Weichert University."
Now operating with a "clients first" philosophy in a fun, upbeat atmosphere, Weichert, Realtors Advantage has 10 highly experienced agents and six new agents, all of whom focus on an effective business plan centered on mentoring and 24/7 coaching. Though everyone works hard, Sivek is careful to note that her agents also have fun, particularly during a once-a-month social hour that complements the office's monthly sales meetings; ironically, Sivek says the social hour is sometimes more productive than the sales meetings.
Sivek has been in real estate for 25 years and a managing broker for nine. She has built long-term relationships with attorneys, builders, lenders and home inspectors throughout her career, and she continues to be inspired by fledgling agents making their first sales. In fact, listing and selling continue to be main reasons why Sivek stays in real estate.
"Even today, after 25 years in the business, I still get excited," she says.
As the office's broker, Sivek says she focuses on balancing the basics of a successful real estate office with the essential qualities in training and coaching. So while the agents will always host open houses and conduct in-depth prospecting, they will also engage in constant training, learn and research the newest forms of technology and invite guest speakers to their monthly meetings, many with unique insights into the current housing market. Past speakers have included appraisers, attorneys, short sale representatives and lenders.
Weichert, Realtors Advantage is always recruiting, whether they find new agents looking for an encouraging atmosphere with one-on-one training or experienced veterans who appreciate the famed Weichert, Realtors resources and a positive office environment. They can all work towards, as Sivek puts it, the "thrill of success."
Years as managing broker: Nine
Years in real estate: 25
Number of full-time agents: 16