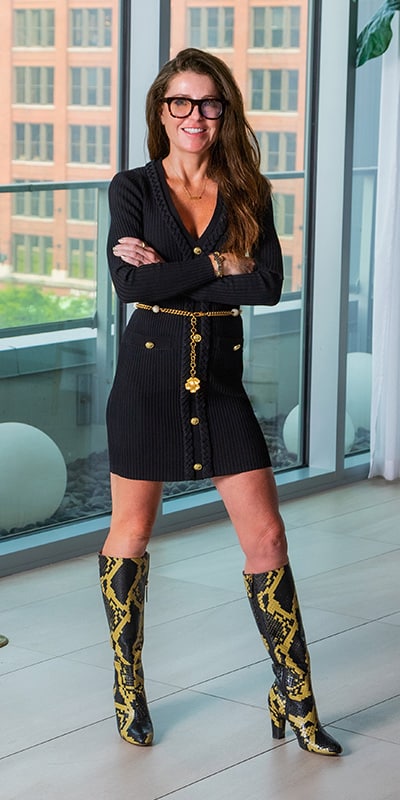 As her father's biggest fan and as early as age 12, Elizabeth Amidon used to ride her bike to her father's property management office in the summer and lend a hand. "I would unlock the door, turn on the lights, take calls, accept rent payments and document everything in my dad's ledger," she remembers.
Always passionate about working and never fearful of hard work, Amidon loves the diversity of opportunity and creativity that real estate invites. "I talk about real estate all the time. I read about it, I listen to podcasts nonstop, I study it furiously. I'm obsessed!" She notes that the most powerful tool she can offer her clients is the hands-on market knowledge she has amassed from studying market trends and data 24/7 — and from her many years of experience in the business. "I've been out showing homes nearly every day for the last 15 years, and I close about 40 transactions per year. I've seen some of the exact same properties multiple times and so I can quickly analyze value over time for my clients." Amidon also has built a dedicated team to assist her and has contractors to help with all types of repairs, renovations and remodels for her clients. "I want my clients to call me for anything real estate," she says.
Goal oriented and focused on her business, Amidon values respect and trust above everything else. "I'm talking about kindness and consideration for everyone that I encounter, whether it's an agent at a showing or a doorman at the entrance of a high rise. Nothing makes my day more than helping someone else have a great day," she shares.
Amidon is grateful for the many friendships and relationships created over the years in the business. She particularly enjoys knowing that she has made a difference in her clients' lives.