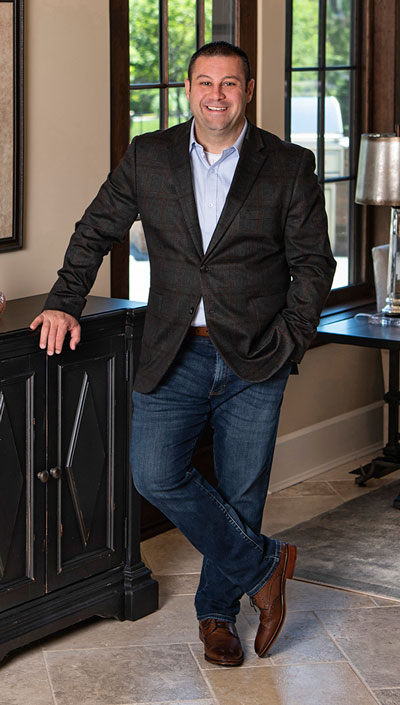 Years ago, Mark Rantis experienced many challenges (like the lack of guidance and available resources) when moving his father to a senior living facility. "I saw a huge gap in the real estate world that needed a solution to help families navigate this draining process," he says. "It has become my mission to be the 'Easy' button for families that have to make these moves."
To better serve his niche market, Rantis serves on the Board of Directors and State Board for Illinois Continuity of Care, a nonprofit that serves seniors and aging populations.
A seven-time recipient of Chicago Magazine's Five Star Real Estate Agents Award, Rantis believes the "secret sauce" to the industry comes from truly understanding that he's there to help others achieve their real estate goals with the help of his knowledge, expertise and systems he has in place.
Using this "secret sauce," he sold 40 homes in 2020 while working from his basement office for half the year, which he considers his biggest professional accomplishment of the year. He is currently on pace to sell 70 homes in 2021.
"It felt great to help so many of my clients get through whatever real estate obstacles they were facing, and to be their rock during such a hard year," Rantis asserts.
Rantis attributes his success to his ability to form and keep relationships, which explains why 98% of his business comes from referrals. He takes a casual, yet professional approach to real estate and says he is serious and direct when he needs to be.
A true self-critic, Rantis says he always makes sure to be growing and learning from his mistakes, which leads to a very high standard he sets for himself and how he runs his business. He also uses the lessons he learned on and off the field while playing football to guide him towards success.
"This is a people business. I was always taught by my parents to be honest, and to treat others as I would like to be treated," Rantis says. "These traits have always propelled me."