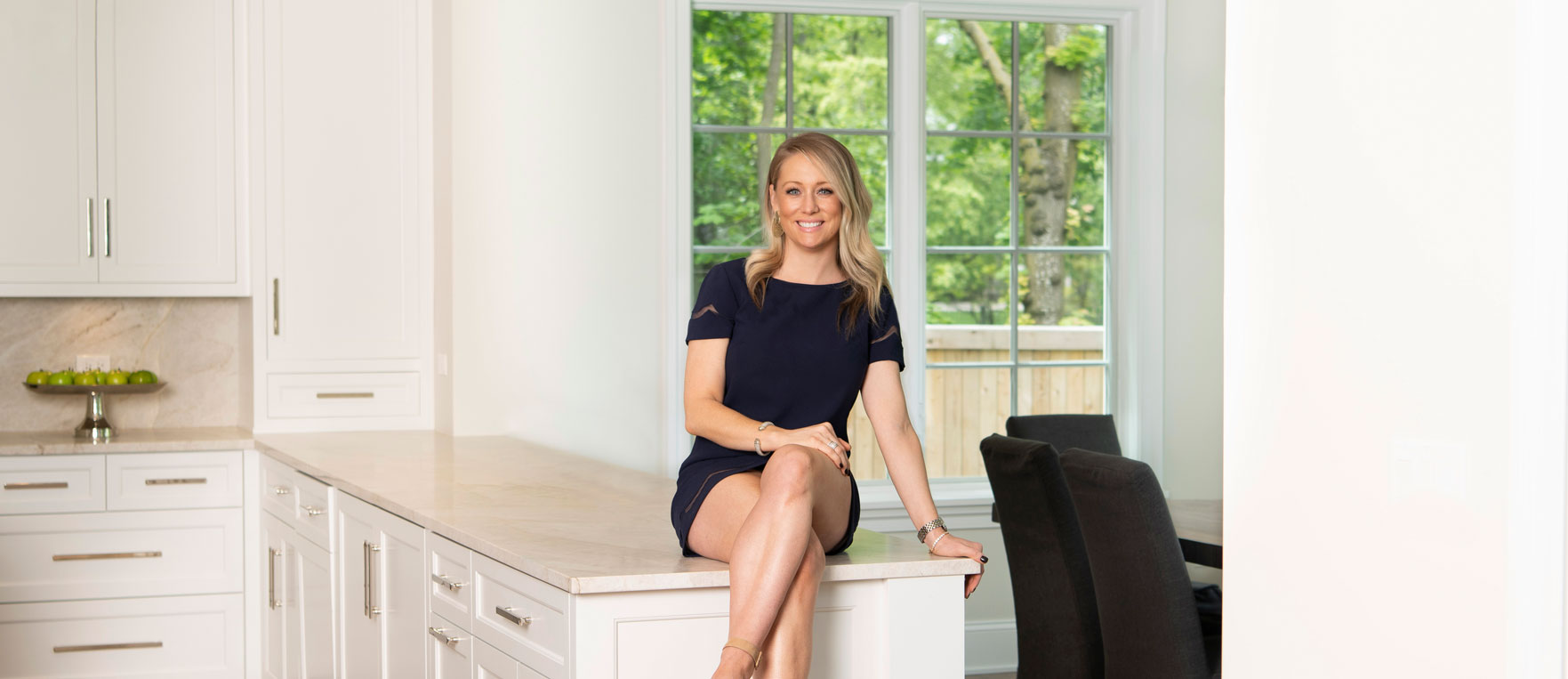 Even though she managed to close more than 250 listings in 2018 alone, Sarah Leonard, broker and owner of the Sarah Leonard Team, always keeps her clients' best interests as the basis of her business.
Leonard and her team provide such personalized service and undivided attention that clients often say they feel like they're the team's sole concern. "This process is so emotional and stressful for people," Leonard explains. "Seeing the direct impact we have on clients is so rewarding. It makes all the long hours more than worth it!"
All natives of nearby suburbs, the members of The Sarah Leonard Team have extensive knowledge of the Chicagoland market. Leonard employs a specific organizational approach that has created a focused group of professionals. "Everyone on our team has one area they specialize in," she says, noting that she works exclusively with sellers. "You focus on one thing, and one thing only. It makes you a true expert and allows you to excel in what you do." Leonard's buyer's agents are available to focus solely on providing buyers with the knowledge and negotiation expertise they crave.
Prior to becoming a licensed broker, Leonard climbed the industry ranks. She started out as a loan processor, worked her way up from a front desk administrator and got her real estate license the day she turned 21. Now, with 14 years of experience, she's been named among the country's top 1 percent of agents by The Wall Street Journal and was proud to see her group voted Best Team in Chicago Agent magazine's 2017 Agents' Choice Awards. In order to help the team grow its business, Leonard recently began coaching and traveling to speaking engagements, where she helps others learn how to excel in real estate.
The team is very active in the community, contributing to Habitat for Humanity, Food for Greater Elgin, Hands of Hope and Fellowship Housing. Leonard is a dedicated aunt to five nieces and nephews and a loving owner of a mastiff puppy. She's as devoted to the happiness of others outside of the office as she is when she's on the job.