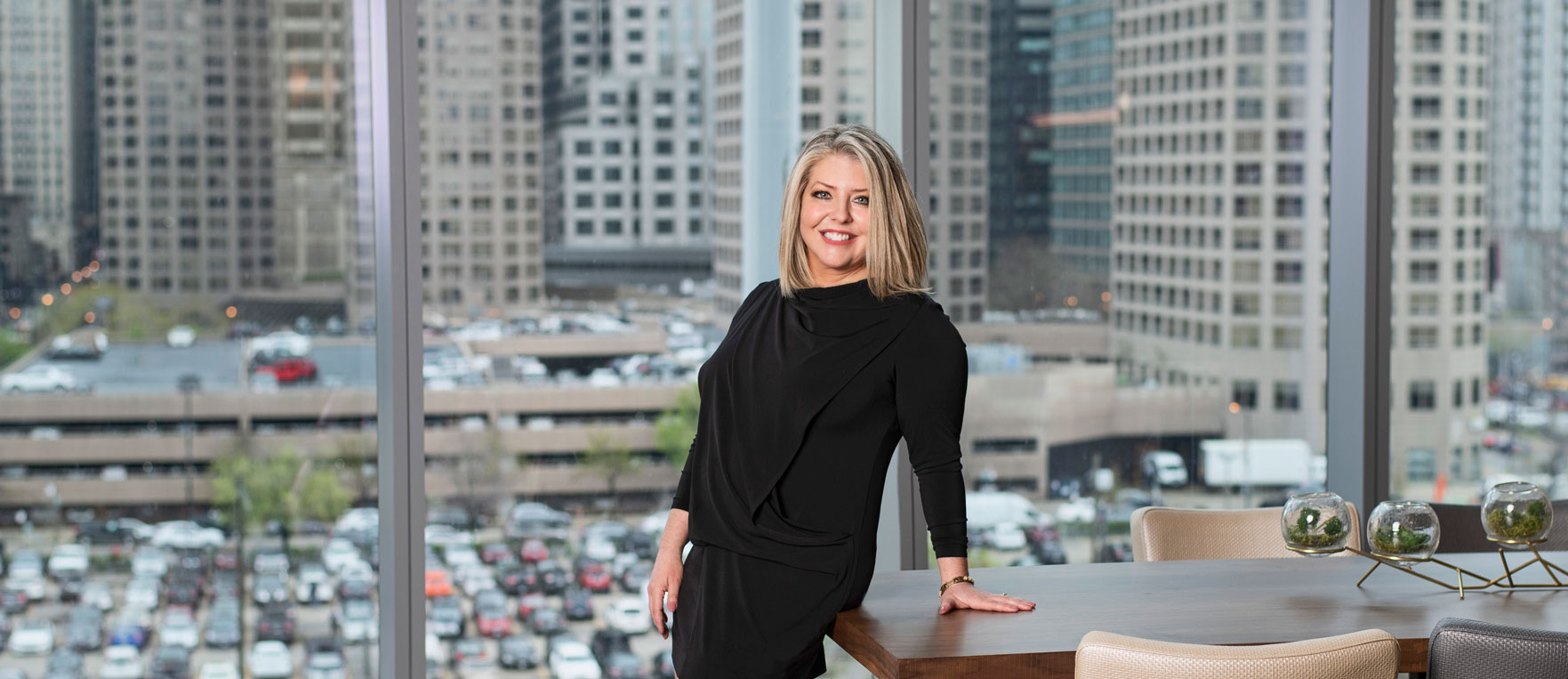 Working as a commodities trader right out of college taught Gwen Stark about negotiating, cold-calling and closing deals over the phone, skills that helped when she went into real estate 16 years ago. "I was able to pick up a majority of my clients through 'floor time,'" says Stark, a senior broker at @properties. "Before buyers and sellers started looking online, they used to drive by homes with for-sale signs and call. I was able to convert those leads and begin to build my business."
Stark assists first-time buyers and sellers on up to savvy real estate veterans in the city and on the North Shore. "I'm constantly learning in my career, which keeps it interesting each day," she says. Being named the top individual broker in her Goose Island office last year, one of the highest producing @properties offices in Chicago, was a huge achievement and honor. Remarkably, she had a baby girl, Lennox, and a closing both on the same day. She kept busy the entire year with her career but was still able to share special moments with her family. "I was very proud to keep my volume at $14 million and my other stats high, with an average market time of only 26 days and list-to-sell price at 99 percent," she says.
Having sold more than $180 million in real estate, Stark has consistently been named a Top Producer by the Chicago Association of Realtors. She's a Certified Luxury Home Marketing Specialist, Real Estate Negotiation Expert and Counselor of Real Estate.
A majority of Stark's clients are repeat customers or referrals. One of them nicknamed her "Stark the Shark" for her clever negotiating skills and strategic planning. "The most rewarding part of my job is sharing in a client's excitement as they walk into their new home for the first time," she says.
In addition to serving as the president of the Concord Place Condominium Association, Stark also finds time to foster animals for PAWS. A proud resident of Irving Park with her husband, Kurt Ladley, a Chicago-area lender, she holds a degree from the University of Louisville, where she also danced competitively at the national level. An avid foodie, she enjoys exploring the sights, sounds and tastes of Chicago.