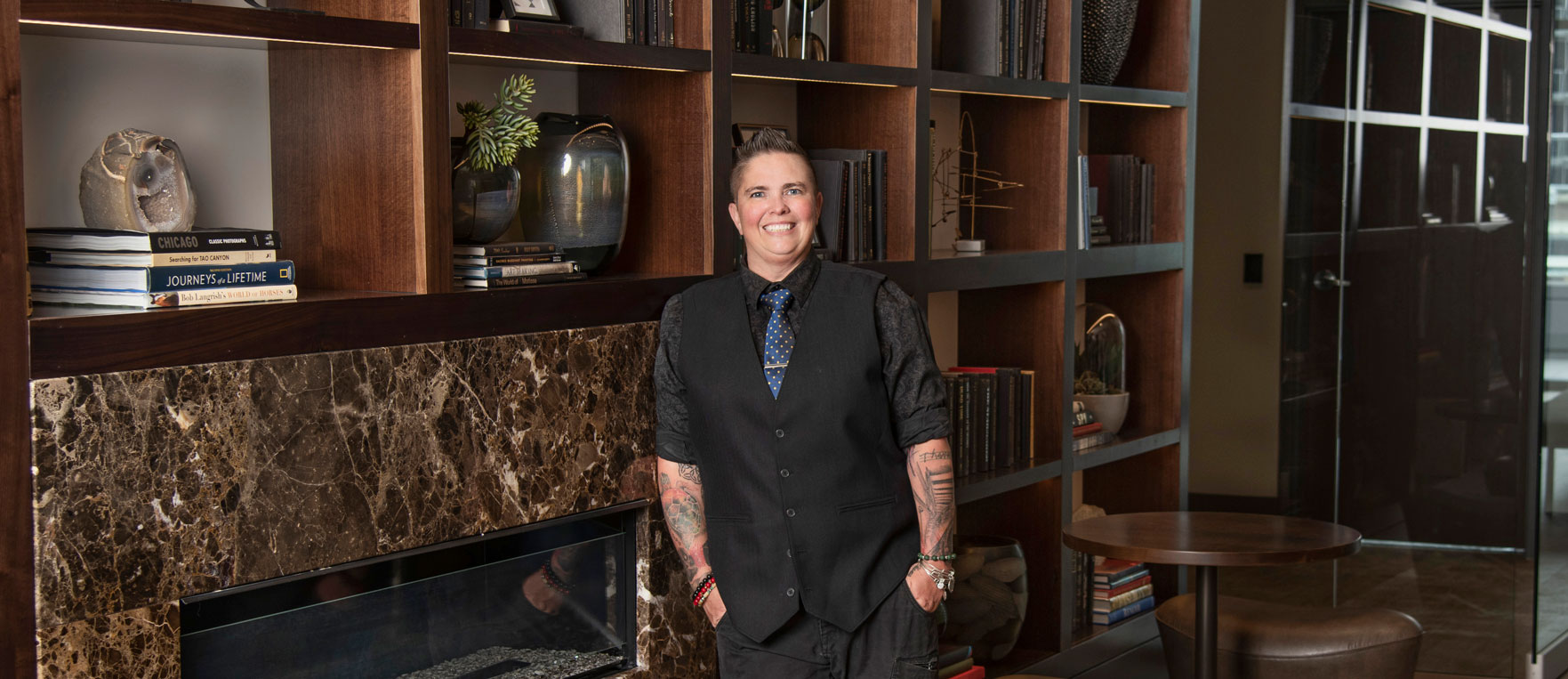 After 9-11, the dot-com advertising company Sam Powell worked for was bought out and her role of digitizing and transcribing commercials was eliminated. She spent a couple of years juggling a variety of creative jobs to make ends meet, but when she was finally able to forego side gigs and focus 100 percent of her time on real estate, she knew she'd found the right fit.
Right out of the gate, Powell primarily worked with first-time homebuyers. A transplant from Rochester, New York, she had to create her sphere of influence in Chicago from scratch. Her tactics included posting artistically crafted fliers on community bulletin boards until she gained name recognition.
"It was due to these fliers I reposted each month that I was able to capture my first buyer clients," Powell recalls. "Ironically, one of the very first buyer clients, who liked the design of my flier, was from an advertising agency."
Fast forward 16 years, and now Powell has formed Pride Real Estate Chicago with a few of her peers. As a team, they work with buyers, sellers and investors, gaining experience with mixed-use buildings, short-sales and foreclosures. Teaming up allowed Powell to focus on the listing side of the business. She's also become recognized nationally as a dynamic and engaging speaker, emcee, coach, mentor and trainer.
Powell's team was recognized by the Chicago Association of Realtors as a Top Producers Team in 2005, 2006, 2012, 2013, 2016 and 2017, and both last year and this year, they were ranked as one of the top producing groups at Dream Town Realty.
A dedicated Realtor member on all levels, Powell is also active with the Women's Council of Realtors, the Fulton River District Association and the West Loop Association.
"One of the best ways to raise the bar in our industry is to educate, share and collaborate with peers," Powell says. "Be kind to one another. Make time to give back to your community and your industry. It's amazing what the industry gives back to you when you do."
An out and proud member of the LGBTQ community, Powell promotes, supports and markets to her peers. The team's motto — "Real answers, real people, real estate" — fully encompasses the brand they live each day.