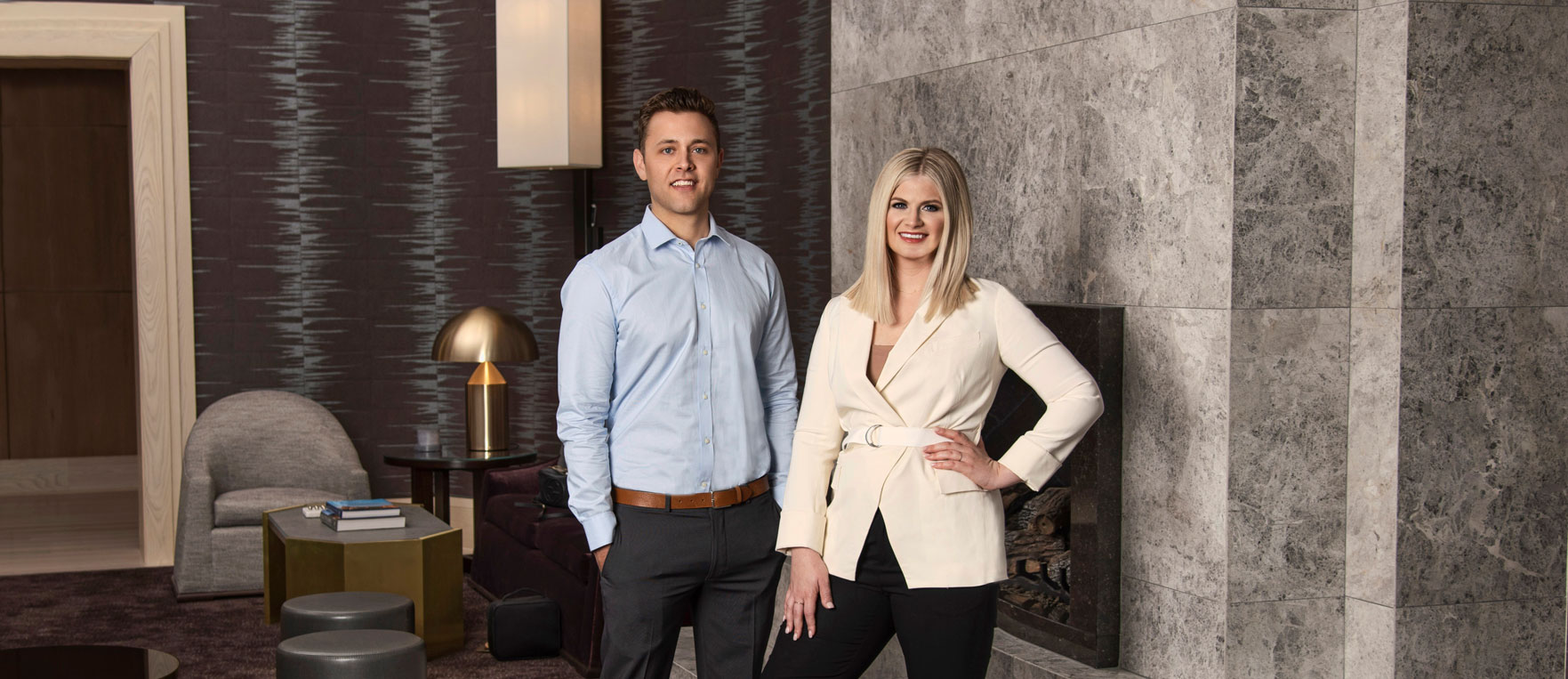 Meg Wood, Broker
Russell Burton, Broker
Attracted to the idea of owning a business, brokers Meg Wood and Russell Burton found what they were looking for in real estate. The married couple has a combined eight years of experience in real estate, and about 60 percent of their business comes from first-time homebuyers. "We make sure our clients are fully educated on the homebuying process," they say, noting they also specialize in helping buyers who are selling and buying simultaneously. "We've made an art of ensuring that these transactions move smoothly." It is an ambition that has paid off: 80 percent of their business is based on referrals.
After earning a degree from Illinois Wesleyan University, Wood worked in the banking industry, where she was engaged in the lending process from start to finish. Burton also graduated from Illinois Wesleyan University and worked in banking after earning his degree, a career he left to become a national recruiting coordinator for the National Collegiate Scouting Association. A Chicago native, Burton grew up in the city and knows its neighborhoods well. He applies that knowledge and the skills he gained in banking and recruitment to real estate.
Both Burton and Wood hold the Real Estate Negotiation Expert designation, which helps them to achieve positive outcomes for their clients. "We know every negotiation is unique, so we are constantly honing our skills and adapting our techniques to ensure we get the best value for our clients."
Named top producers by the Chicago Association of Realtors in 2017 and 2018, the duo aggressively markets properties through the Top Agent Network, Private Listing Network, Compass Coming Soon group, social media, broker-to-broker outreach, open houses and direct mail. "We make sure our sellers are perfectly positioned to sell quickly and for the highest-price possible," they say.
As "big dog people," Burton and Wood treasure their 10-month-old Vizsla named Annie. But their proudest personal accomplishment was welcoming their baby girl Tessa into the world last October. "She is the light of our lives," they say. "Now our work is focused on making sure we are able to provide her with the best future possible."