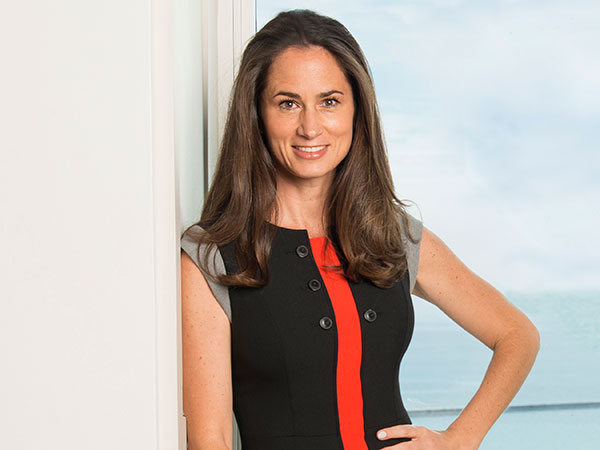 Tina Culver Amelio
Broker
Sergio & Banks Realty
Tina Culver Amelio may not be standing in a court of law or arguing before a jury, but this attorney-turned-Realtor is always building a case for her clients. For this 12-year industry veteran, the professions are more alike than not. Just as she would if she were hired to represent an individual in a legal proceeding, Amelio makes clear that her role as a broker is to achieve winning results for those who expect her to help them navigate the Chicago property market. "My career allows me to represent and fight for my clients," she says.
Amelio completed her law school studies even though she recognized early on that she did not want to take on a traditional legal role. It was during her final year that an internship prompted her to think about her professional plans, particularly when she learned how much she enjoyed interacting with people and helping them to resolve conflict. "I started thinking about options that didn't involve spending the majority of my days sitting in an office or courtroom," she remembers. "I realized that a career in real estate would allow me to be 'on the go' even as I utilized my contractual law knowledge."
That education also taught Amelio the meaning of hard work and strengthened her problem-solving abilities. The latter prove particularly useful when her clients find themselves contending with multiple offers, which requires both critical and creative thinking. "My philosophy is rooted in building relationships," the broker says, which is why former clients use descriptors like "ethical" and "all around amazing" to describe their experience working with her.
"I like the action and energy that come with being in this industry," Amelio comments, adding that her honors have included being named a Top Producer by the Chicago Association of Realtors each year since 2011. "I also love the sense of accomplishment when a buyer finds his dream home or a seller gets his home sold quickly for a great price." That is why she says she focuses just as much on creating connections with people as she does on closing a transaction. "Seeing smiles on my clients' faces and hearing their gratitude is one of the best aspects of this business."