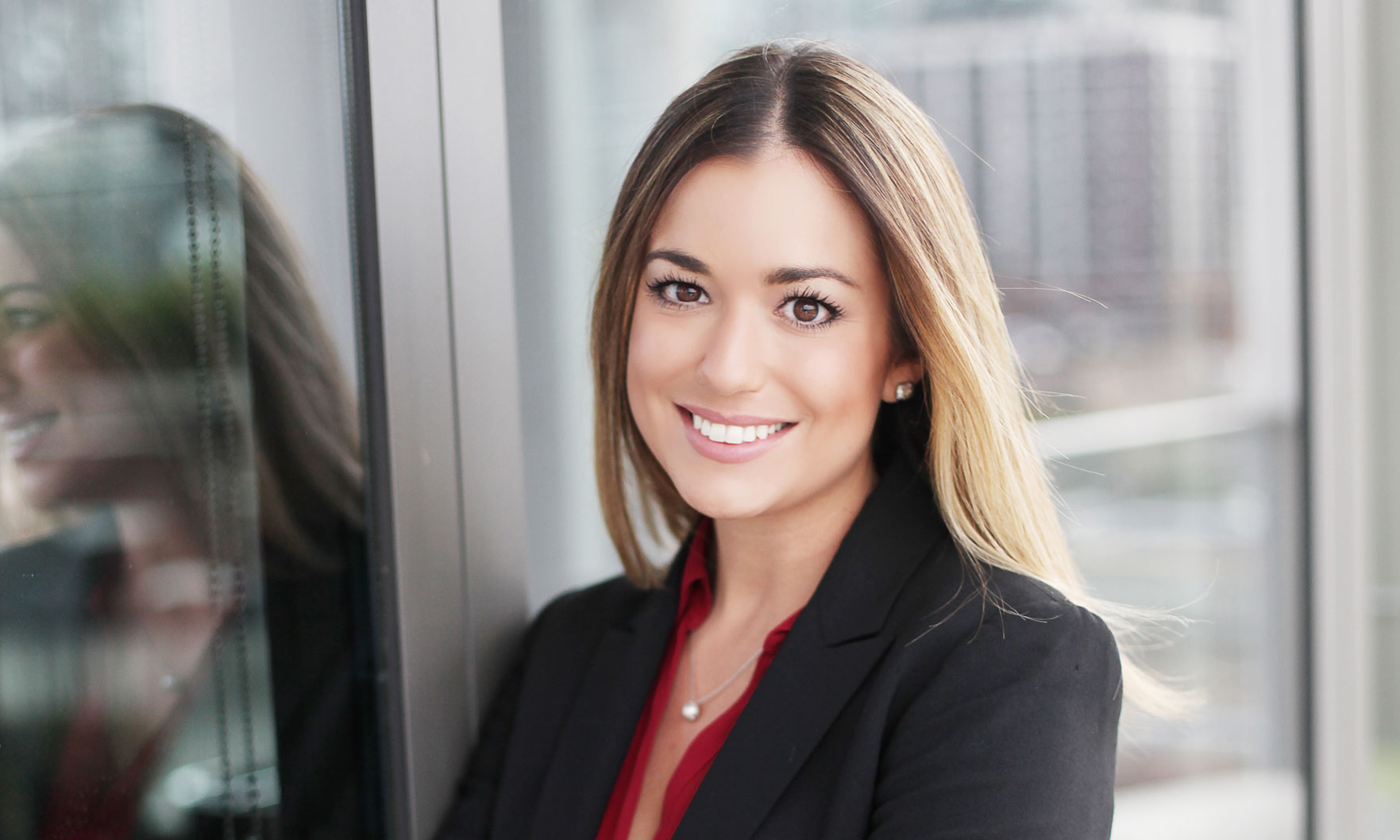 What was your most interesting job before going into real estate? Before I entered the world of real estate, I worked in sales for a health care company for 10 years. The most interesting role was managing a team of sales representatives. I loved being able to aide in the development of others and watch them succeed.
Where did you grow up? I grew up in the northwest suburbs in Algonquin, IL.
What do you do to relax when you're stressed? The best way for me to get out my stress is by working out. Also, a pint of Ben and Jerry's ice cream never hurts!
If you could meet any well-known figure (living or not), who would it be and why? I would love to pick Barbara Corcoran's brain! She is fearless and a risk-taker. She is such a strong woman who built her thriving business from the ground up.
What is Chicago's best-kept secret? Not sure if it is a "secret," but everyone should do the Chicago Architecture Cruise. The ride down the river gives you such a unique view and history of the beautiful buildings throughout the city.
What do you love most about the industry? I love that I get to meet and work with so many amazing people. It gives me the opportunity to get to know others on a different level and help guide them through a big decision.
What's your best advice for generating new leads? Your network and social media. I focus on these two areas the most. I am always talking about real estate to family/friends and ask them to refer me to their network whenever they hear that someone is looking to buy, sell or rent. Additionally, social media is such a great way to create a brand image for your network to see.
What has been your greatest accomplishment? One of my greatest accomplishments was succeeding and meeting my personal goals in real estate after taking the risk of leaving my director level position in corporate America. It really shows that if you put your mind to something, take a risk and work hard, it can bring great rewards in so many ways.
What are you binge-watching/reading/listening to lately? I am binge watching Schitt's Creek. That show is hilarious! I just finished reading Rich Dad Poor Dad. This book gives you an interesting perspective on life and entrepreneurship.
What's your favorite meal in Chicago? Penne alla Vodka from La Scarola in the West Loop. If you haven't tried it, you must!
Architecturally speaking, what is your favorite building in Chicago? The Chicago Water Tower. I love the limestone, castle-like structure. It was also one of the few buildings to survive the Great Chicago Fire.
What's the weirdest thing that's ever happened to you on the job? I was representing a seller and the buyer's agent lived in the in the same unit 30 years prior. Small world and meant to be!
What's one thing people are surprised to learn about you? I can do the worm along with some other breakdance moves up my sleeve.
In 10 words or less, what is your advice for someone new to the industry? Always ask for the business. Worst case, they say no.