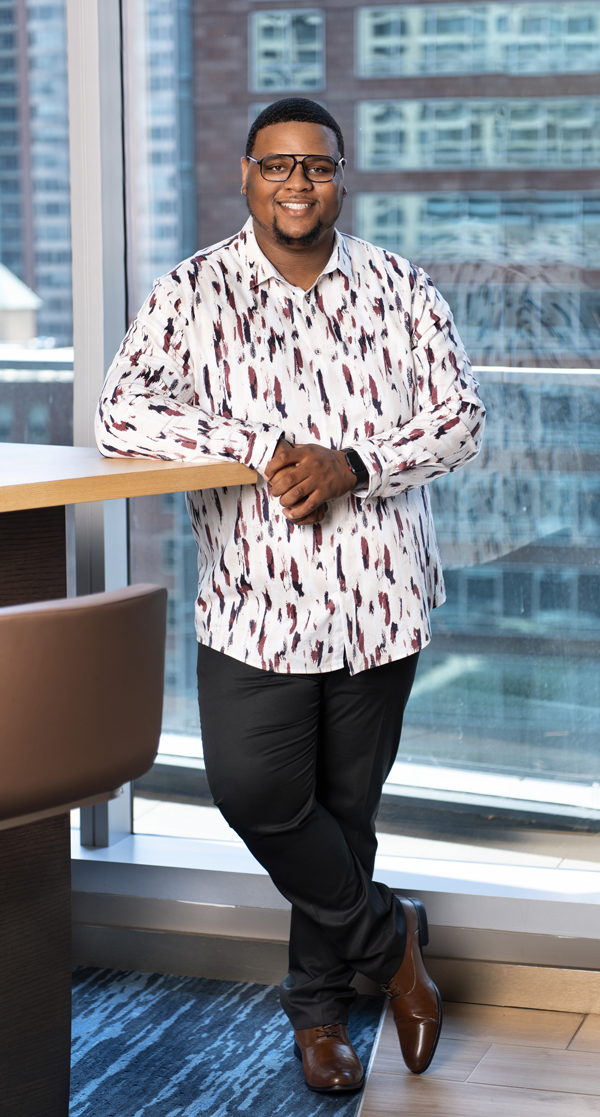 Number of years in real estate: 3
Describe your look: Expressive business casual
What do you consider a "fashion don't"? Clunky dress shoes
What is your favorite piece of clothing and why? Although not always visible, I love knowing that I have on a cool pair of socks.
What do you consider a must-have accessory? Wearable technology, such as the Apple Watch
What is a fashion crime you have committed in the past? Wearing a shirt that doesn't fit properly: both too big and too small
Where are your favorite places to shop? I'm always checking online retailers for prints and designs that I like. It's definitely more about the designs than a specific brand of clothing.
What, besides your wardrobe, completes your look? 360 waves and a big, genuine smile
What is in your bag/briefcase? MacBook, 10 business cards, notepad, two pens and open house one-pagers
My closet is full of… fashion-forward button-up shirts and graphic tees. Aside from a line of dress shoes, I have a small collection of Jordans.
Watercolor print button-up shirt: Macy's; pants: Perry Ellis; dress shoes: Kenneth Cole; socks: Calvin Klein; watch: Apple; black leather bracelet: handmade; aviator frames: Zenni Optical.