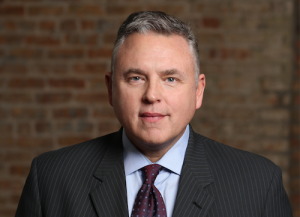 Nate Wynsma has been named vice president of Lexington Homes, where he will oversee land acquisition, disposition, entitlement and development for the company.
Since 2013, Wynsma had been the vice president at Ryan Building Group, where he oversaw land acquisition and development operations.
"We worked with Nate early in his career when he was director of land and later partner at Concord Homes, which was a successful home building company my father, Ron Benach, and his partner, Wayne Moretti, ran until the firm was sold in 2002," said Jeff Benach, principal of Lexington Homes. "Today, we're thrilled to have him return to our team and bring with him valuable insight and knowledge from nearly three decades of experience working with various builders in the Chicagoland area."
Lexington Homes has plans to open sales for 200 additional new homes in the upcoming year. The company currently has projects underway throughout the Chicagoland area, including Arlington Heights, Des Plaines, Morton Grove, Oak Park and Chicago's Avondale neighborhood.
"It's wonderful to be back with this exceptional team. I was pretty young when I first worked with these executives and really cut my teeth on land acquisition and growing a home building company, as Concord exploded from 300 homes closed in 1996 to 1,330 homes closed in 2002 when the company was sold," Wynsma said. "Today, I'm thoroughly impressed with the Lexington Homes team at all levels and excited to work for one of the area's top builders – especially one that is so well-positioned for growth."