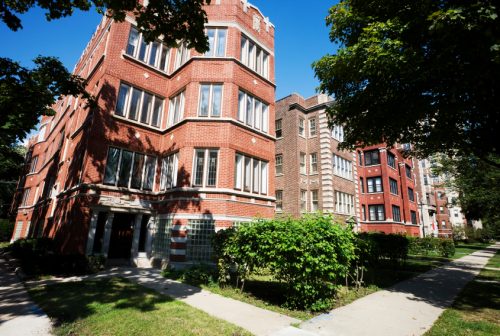 Illinois may be a step closer to lifting a statewide ban on rent control after a majority of voters in three Chicago wards voiced approval for such a plan.
On the ballot in Chicago's 35th, 46th and 49th wards was a non-binding referendum asking whether the state's 20-year-old ban on rent control should be lifted. With nearly all votes counted Nov. 7, Block Club Chicago reported that at least two-thirds of voters in those wards voted "yes" on the measure. Those precincts include all or parts of Rogers Park, Uptown, Albany Park, Avondale and Logan Square.
These midterm election results follow positive findings from the March 2018 primary, when a majority of voters across nine wards responded "yes" to a similar question about lifting the state's rent control ban.
The news is another victory for groups like the Lift The Ban Coalition, which have campaigned for a version of rent control that would seek to prevent gentrification and speculation-driven rent hikes.
A clear path forward was not clear immediately after the results, however. Like other non-binding referenda that appear on Illinois ballots, voter approval will not directly lead to the law's repeal, but it could convince legislators to move forward on the issue. Governor-elect J.B. Pritzker has said he is in favor of lifting the ban on rent control.
Real estate industry groups including Illinois Realtors have opposed lifting the rent control ban, saying the laws discourage property investment.