Rent control remains hot issue ahead of Illinois election
by Andrew Morrell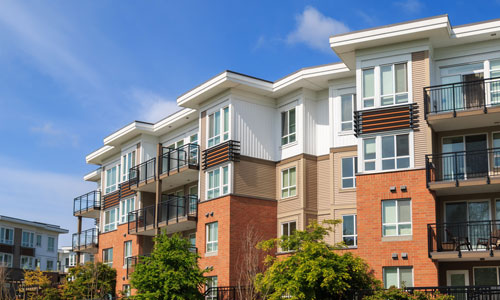 Rent control has emerged once again as a point of contention ahead of the Nov. 6 midterm elections. Voters in several Chicago precincts will be submitting their opinions on the matter as part of an advisory ballot question, which asks whether a statewide law banning rent control ordinance should be repealed.
Last spring, Chicago voters were asked a similar question, with 75 percent responding in favor of repealing the 1997 Rent Control Preemption Act, the Chicago Reader reported.
Advisory ballot questions in Illinois do not lead to the enactment of any laws, but they can compel legislators to respond accordingly. That's why groups in favor or opposed to rent control have spent the months prior to the midterm election attending public hearings on the issue.
Real estate interest groups, including the Illinois Realtors, have led opposition to the law's repeal or the enactment of any rent control provisions. At a Sept. 27 meeting held by the Illinois Senate's Special Committee on Housing in Chicago, Illinois Realtors government affairs heads Greg St. Aubin and Brian Bernadoni testified against the law's repeal and rent control in general.
"Rent control is not a solution, but rather a path with numerous unintended consequences," Bernadoni said at the hearing, according to a recap from the Illinois Realtors. "While rent control is for many good politics, it remains poor public policy."
Who supports rent control?
Rent control provisions have been in place in several large U.S. cities, most notably New York City, San Francisco and Washington, D.C., as early as the 1940s. Ostensibly, rent control laws are meant to curb speculative housing cost increases by maintaining rents at a certain level. In practice, these laws are usually enforced alongside provisions that allow property owners to raise rents in line with inflation, with the oversight of a local board of supervisors, or in conjunction with tax benefits.
Proponents of rent control argue that these laws increase housing affordability across the board while cracking down on speculation-driven gentrification. The recent push in Chicago to enact rent control has been spearheaded by groups like the Lift The Ban Coalition, which is led by community organizers including Jawanza Malone of the Kenwood Oakland Community Organization.
"We recognize that real estate is a business, that there is profit to be realized," Malone told Chicago Agent magazine. "We don't challenge that reality. Our position is that one's ability to make a livelihood shouldn't impinge on someone else's ability to make a livelihood."
Malone said the Coalition would support a bill authored by 5th Ward Senator Mattie Hunter, SB3512. In its current form, the bill would repeal the 1997 rent control ban and institute regulations that stabilize rent according to the local Consumer Price Index.
Under SB3512, rents on any privately owned units in Chicago could not increase more than inflation, as tracked by the local CPI-U (as of January 2018, that annual increase would be 1.8 percent, and currently approaches 3 percent). The bill would also create a property tax credits to benefit "modest-income" property owners, as well as subsidize capital expenses for repairs.
Malone said that in his discussions with local property owners and developers, many have come out in support of this kind of rent control after being against the systems in place in other U.S. cities, which Malone said were often outdated.
"It's the difference between making a living and making a killing," he said, contrasting a rent-stabilized system with an unrestrictive one. "People I've spoken to say they are able to make a living providing affordable housing for families. At the same time, you have people who are making a killing by driving up rents and forcing families out."
Who opposes rent control?
The idea of rent control is gaining traction across the U.S., but it still remains rare, in part because of statewide bans like the one in Illinois. Behind that trend is the fact that rent control is generally unpopular among property owners, politicians and economists across the political spectrum. One recent study of San Francisco's rent control policies, published by the nonpartisan National Bureau of Economic Research, concluded that the city's ordinance did benefit tenants who could utilize it. But it also drove a 15 percent reduction in the city's rental housing supply, as landlords responded by converting apartments into condos. The NBER paper concluded that rent control for a minority of the city's residents lead to an increase in typical rents for the majority.
Rather than institute rent control provisions, opponents instead support laws that incentivize development of affordable housing through tax credits or changes to zoning ordinances.
"The challenges are many (in addressing housing affordability)," St. Aubin of the Illinois Realtors said in the Sept. 27 Senate hearing. "There should be more funding, but obviously there isn't an endless supply of money."
If rent controls were in effect, Illinois Realtors estimate that agents would see their livelihood at risk, not just due to lower levels of housing turnover.
"For agents, many of whom have rental property as a way to finance getting a child through college or retirement, they will see a scenario where all the hard work in the world won't overcome an artificial limit on what can be charged for rent," Jon Broadbooks, vice president of communications for the Illinois Realtors, said in an email to Chicago Agent. "Maintenance will suffer. Many owners will get out of the business, or look to areas without rent control as a place to do business."
Ultimately, Broadbooks said relying on market forces to set rents and housing costs will still be the most efficient means of tamping down prices.
"There are several strategies that could quickly make an impact," Broadbooks says. "But, it's important to note that Chicago is one of the most expensive places to manage and develop rental property."