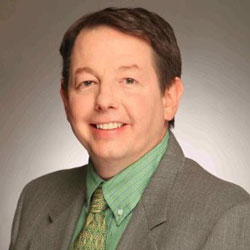 What was your first job in the realty industry? Family rental business/Realtor.
Where did you grow up? Chicago.
Growing up, what did you want to be? I always aspired to be a musician and songwriter. However, my father was running a Schwinn bike shop while my mother was a Realtor with Century 21. She was focused on owning her own rental properties and helped her friends find homes along the way. At 12 years old, I would love to look at the real estate books featuring homes for sale, and enjoyed pricing properties as we drove up and down the street.
What do you do to relax when you're stressed? Swim, bike, boat, fish, enjoy nature. Lots of music.
If you could have lunch with a well-known figure (living or not), who would it be and why? Warren Buffett. I think I could learn from him about overall investing and would love to ask him questions regarding his concepts of real estate.
Where is your favorite place to hang out? The lakefront.
What do you love most about the industry? In every deal, you learn something new.
How do you distinguish yourself from the crowd of agents? My experiences in all types of real estate situations, not just transactions, allow me to give perspectives based on real-world situations to my buyers and sellers.
What is the most difficult aspect of your job? Sometimes it is just balancing the many tasks scheduled for each day.
Where do you go to network and meet new clients? Everywhere. Being in music, both teaching and performing, you connect on more than just a business level. It's about our community and how we are continually shaping and changing our lives.
What has been your greatest accomplishment? Being a father.
What was the last good movie you saw or book you read? "The Big Sick." It was a nice movie showing how different cultures came together for a glorious wedding.
What is your favorite restaurant? Gale Street Inn. I grew up smelling their ribs cook!
Architecturally speaking, what is your favorite building in Chicago? Water Tower.
What kind of car do you drive? Honda CRV.
Smartphone or paper? Smartphone.
What is your favorite city after Chicago? Paris.
In 10 words or less, what is your advice for someone new to the industry? You get out of life what you put into it!
What's your favorite real estate iPhone/Android app? Realtor.