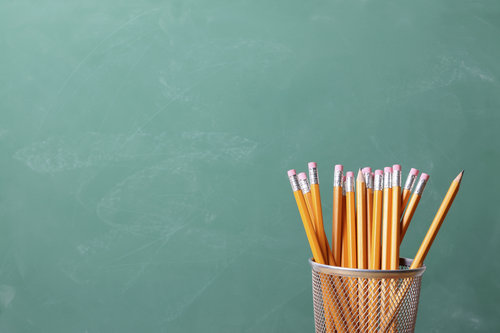 Aurora's Illinois Mathematics and Science Academy (IMSA) topped Niche's 2019 list of Best Public High Schools in America, beating out Walter Payton College Prep, which topped 2018's rankings.
This is the first year that IMSA has taken the top spot. Last year, the high school came in at No. 5 on the nationwide list.
IMSA is a public alternative high school with only 649 students in grades 10 to 12 and a student-to-teacher ratio of 12 to 1. It also boasts of an average SAT score of 1440 and an average ACT score of 33.
"IMSA is a very difficult institution and challenges its students academically and socially. Even then, despite all the stress I had to go through in this school, it has been the best three years of my life and I will not trade it for anything," one senior said in a review online. "This school encouraged me to believe in my capabilities and my potential to make a difference in the world."
Chicagoland high schools continue to dominate the nationwide rankings with four schools making the top 10 list, despite drops in rankings across the board. Walter Payton College Prep dropped from No. 1 last year to No. 3, Northside College Preparatory dropped from No. 2 to No. 8 and Adlai E. Stevenson Highschool in Lincolnshire also fell from No. 3 to No. 9. Although it dropped from the top 10, Whitney M. Young also ranked well, coming in at No. 14 this year.
Illinois School District No. 128, which includes Vernon Hills High School and Libertyville High School, was the only Chicagoland school district to make in the top 25 of Niche's list of best school districts, coming in at No. 24.
The annual rankings look at more than 80,000 public schools nationwide and analyzes a number of factors including U.S. Department of Education data, supplemental data from schools and reviews from students and parents.
"Our aim is to provide families with the most important information to help guide their school search," said Luke Skurman, Niche's CEO.
This year Niche added more than 5,000 newly ranked public schools and grew from 55 metro areas to 150.
"Adding significantly more metro areas to our search tool and even more schools to our rankings is just another way that we're building out our nationwide coverage," Skurman said.
Top Public Schools in Illinois
Illinois Mathematics and Science Academy – Aurora, IL
National rank: 1
Statewide rank: 1
Walter Payton College Prep – Chicago, IL
National rank: 3
Statewide rank: 2
Northside College Prep – Chicago, IL
National rank: 8
Statewide rank: 3
Adlai E. Stevenson High School – Lincolnshire, IL
National rank: 9
Statewide rank: 4
Whitney M. Young Magnet – Chicago, IL
National rank: 14
Statewide rank: 5
New Trier Township – Winnetka, IL
National rank: 38
Statewide rank: 6
Jones College Prep – Chicago, IL
National rank: 44
Statewide rank: 7
Vernon Hills High School – Vernon Hills, IL
National rank: 47
Statewide rank: 8
Hinsdale Central High School – Hinsdale, IL
National rank: 61
Statewide rank: 9
Libertyville High School – Libertyville, IL
National rank: 66
Statewide rank: 10
Lane Tech College Prep – Chicago, IL
National rank: 68
Statewide rank: 11
Glenbrook South High School – Glenview, IL
National rank: 71
Statewide rank: 12
Neuqua Valley High School – Naperville, IL
National rank: 95
Statewide rank: 13
Naperville Central High School – Naperville, IL
National rank: 99
Statewide rank: 14