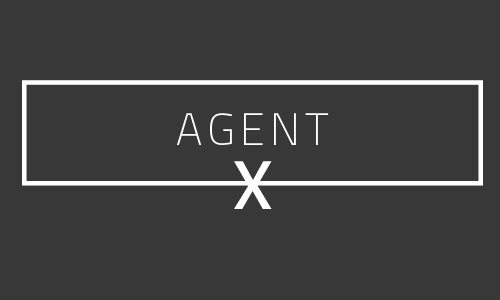 When my editor first told me about this issue, he sent over a number of lengthy paragraphs summing up the cover story. Sure, I read the whole thing, but all I remember is something about agents showcasing their own unique flair. I'm confused as to why I wasn't asked to contribute to the cover story, since unique flair is basically my middle name. Panache, flair, je ne se quoi, these are all places where I excel. And branding, of course, is another one of my special skills. After all, who do you think came up with the name Agent X? That's all me. And that, my friend, is unique flair, which is why I make the big bucks.
Everywhere I look on social media, folks are bragging about being featured in the Who's Who issue. It's nice to see people getting the word out about their accomplishments. When I got my issue, I looked at all the pretty pictures and pinpointed the best ones in the bunch.
Speaking of Who's Who, CA hosted its annual issue release event on July 17 at the 1000M sales center. If you weren't "who" enough to attend the Blueleaf Lending-sponsored party, you missed the most amazing cheesecake balls I've ever tasted. Not only were they scrumptious, but they were just the right size to stuff in your bag/man purse/satchel/what-have-you for later. Some folks may have been overserved, because the beer disappeared about halfway through (thankfully, I'm more of a cocktail drinker), and someone dropped a wine glass in the front. More than 200 attendees got a glimpse of what 1000M had to offer, including some jaw-dropping views of downtown and Lake Michigan.
Word on the street is that one of our former cover agents, Missy Jefrita, is embarking on an exciting new chapter as she joins the growing ranks at Compass. Good luck, Missy!
Catherine Holbrook of the Matt Laricy Team has officially earned social media fandom status. You've probably noticed that anytime she's at an event with her crew, she christens the event with a standard "say hiiii snappchaaat." The word is out, because at YPN's summer all-white party, her Realtor pals were featured repeating that signature phrase. There were even a few more who wanted in on the shot, but were kicked out for not wearing white.
Speaking of folks not quite wearing white at the YPN event, I'd be remiss if I didn't call out Mo Dadkhah's choice of pink shoes with his white outfit.
Have you spotted Christin Luckman's new bench ad on Division and Clybourn? The Guaranteed Rater is featured with her dog and lots and lots of rose petals. Kudos to Christin on a very "American Beauty" bench spot.
Birthdays! Gordon Munden snuck his birthday into the last day of July (that's the 31st, for those of you who aren't sure), while Benjie Burford and Michael Shenfeld share an 8/1 birthday. John Gormley, Jeff Bushaw and Janet Owen all celebrate on Aug. 3, while Kevin Grady parties on Aug. 4. Stephanie Andrew-Oeullette eats cake on Aug. 5, and Nick Apostal gets a toast on Aug. 6. Akos Straub and Maria Munoz love the game Crazy Eights with their 8/8 bdays, and Mike Boliodeau is perfect on 8/10. Last, but certainly very far from least, be sure to buy Debra Dobbs a drink on 8/12.