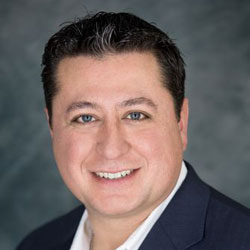 What was your first job in the realty industry? Agent at Century 21 T.K.
Where did you grow up? Ravenswood.
Growing up, what did you want to be? A real estate investor. Seriously!
What do you do to relax when you're stressed? I go for long bike rides and explore new neighborhoods.
If you could have lunch with a well-known figure (living or not), who would it be and why? Richard Branson. He's a businessman that inspires me because of his ability to have fun in his business and with those who surround him.
Where is your favorite place to hang out? Milwaukee.
What do you love most about the industry? The possibilities are endless: seller's agent, buyer's agent, rental agent, property management, investment. There is something for everyone, and plenty of business for those who want it.
How do you distinguish yourself from the crowd of agents? I don't do bulk clientele. I'm a relationship guy. Once the transaction part of the relationship is over, I look forward to a long-term friendship with my clients.
What is the most difficult aspect of your job? Leveraging time. I really have to get creative to get things done by using all of my available resources.
Where do you go to network and meet new clients? I play pool in a league and I also belong to a running club.
What has been your greatest accomplishment? Running the Chicago Marathon in 2017. Aside from that, being debt free. It takes discipline, but I sleep like a baby.
What was the last good movie you saw or book you read? "Eight Steps to Seven Figures" by Charles B. Carlson. Easy to read and very inspiring.
What is your favorite restaurant? Chama Gaucha in Lombard!
Architecturally speaking, what is your favorite building in Chicago? The Monadnock Building. I had my first sales job in that building. It's rich in history and absolutely beautiful inside.
What kind of car do you drive? Acura TLX.
Smartphone or paper?A combination of both. To-do lists, definitely paper.
What is your favorite city after Chicago? Toronto. Beautiful city with a mix of worldwide culture in its people. Sound familiar?
In 10 words or less, what is your advice for someone new to the industry? Find a mentor and learn to love networking and prospecting.
What's your favorite real estate iPhone/Android app? Homesnap. It's well designed and fun to use. What else could you ask for?
Who are your favorite people to follow on Twitter? Richard Branson. What a cool guy!