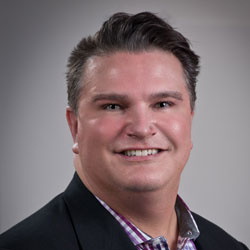 What was your first job in the realty industry? Broker with @properties. I started on the Robin Wilson Team.
Where did you grow up? Maryville, Missouri.
Growing up, what did you want to be? A music teacher.
What do you do to relax when you're stressed? Make an appointment to use the cryotherapy machine.
If you could have lunch with a well-known figure (living or not), who would it be and why? I think it would be Warren Buffett. I think that it would be a great opportunity to gain insight to many aspects of investing and real estate.
Where is your favorite place to hang out? Beelow's, North Shore, Highland Park.
What do you love most about the industry? I love the challenges that the industry brings, and helping my clients by educating them and helping with the homebuying process from beginning to end. It gives me a great sense of pride knowing that I've been able to help someone.
How do you distinguish yourself from the crowd of agents? By having a unique marketing plan and holding myself to a higher standard and level of service to my clients.
What is the most difficult aspect of your job? One of the most difficult aspects for me is pricing. It is hard when you are talking to clients when pricing their home, as they usually have an idea of what they think their home is worth, but in reality, it could be a total different value.
Where do you go to network and meet new clients? My family owns a salon in downtown Highland Park, so I have been able to meet people there. I was also on the board of directors for the Highland Park Chamber of Commerce for four years.
What has been your greatest accomplishment? One of my greatest accomplishments was when I received my managing broker's license.
What was the last good movie you saw or book you read? "Wonder Woman."
What is your favorite restaurant? Beelow's.
Architecturally speaking, what is your favorite building in Chicago? The Wrigley Building.
What kind of car do you drive? Hummer.
Smartphone or paper? Paper.
What is your favorite city after Chicago? Myrtle Beach.
In 10 words or less, what is your advice for someone new to the industry? Become involved in your community as much as possible.
What's your favorite real estate iPhone/Android app? @properties' app.
Who are your favorite people to follow on Twitter? I don't use Twitter.