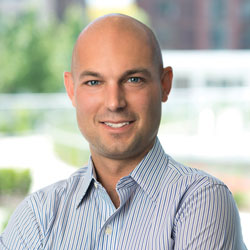 The past year has been one full of successes for many Chicagoland real estate professionals. As 2017 draws to a close, people are turning their attention to 2018. If you're in real estate, now is the time to take stock of the past year and ask yourself some questions about where the housing market is heading and the political and financial outlook of the state of Illinois.
For our final cover story of 2017, we gathered an esteemed roster of real estate professionals — agents, managing brokers, lenders, developers and more — who shared a few educated guesses about the year ahead. All of them share that they have reason for optimism over the next 12 months. Whether they're excited about new technology, economic growth or promising housing developments, they tell us what to expect in the local, state and national markets. Their perspectives on the latest trends and opportunities for growth might just help you in your own business. We thank them for their time and invaluable insights.
What do you expect to see in real estate next year? Share your own 2018 predictions with me at blake@agentpublishing.com.