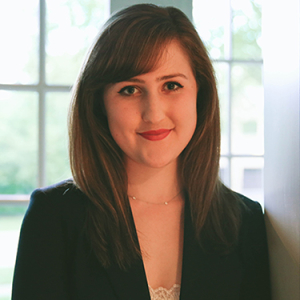 A Chicago agent has been included on this year's "30 Under 30" list by Realtor Magazine, the youngest person to make the cut.
Melanie Stone, broker at Coldwell Banker's Gold Coast office, was one of 30 young people named to the list for their business success last year as well as their community and professional leadership efforts, according to a press release from Coldwell Banker.
Stone, 23, was the youngest recipient this year and one of the youngest ever, according to Coldwell Banker. She sold 22 units for a total volume of $7 million in 2016, according to Realtor Magazine. But what she is known for is her "So you want to buy a condo" seminars aimed at helping young people and first-time buyers enter the market.
"Melanie has taken the local real estate market by storm through her knack for building meaningful relationships with her clients, and asserting herself as a true expert in the community," Andy M. Shiparski, managing broker for Coldwell Banker's Gold Coast office, said in a statement. "Her future in the industry is limitless. I look forward to continuing my support of Melanie as she grows in new and exciting ways throughout 2017 and beyond."
Stone is also a board member for the Chicago Chapter of the Women's Council of Realtors.
'It is truly an honor to be included alongside such talented people," Stone said in a statement. "From the start, I've been committed to serving my clients wholeheartedly, and it is beyond encouraging to receive recognition on such a grand scale."